If you're running a small business, you'll need a lot of technology to be successful and productive. Asides from physical items like laptops, desktops, phones, or tablets, one of the key items that have become a part of modern business operations are software subscriptions. We've previously given an overview of the best Office 365 business plans, but now, it's time for a closer look at the benefits and which plan is right for you.
For baseline operations and collaboration --- Office 365 Business Essentials
As we've explained before, Office 365 Business Essentials is the cheapest Office 365 plan. At the rate of $5 per user with an annual commitment or $6 with a monthly commitment, this plan is all about collaboration experiences. The plan includes both Microsoft Teams, Planner, OneDrive, Microsoft Exchange, and more. It might be good if your small business is just getting started, and if you're primarily functioning online, with workers across the world, city, or country.
But first, a note. For a small business that needs to keep in touch with employees, the free tier of Slack might be more enticing to avoid paying a subscription fee. However, we've explained why the Microsoft Teams service has better value for the money. It boils down to getting more Microsoft integrations with Teams, for one single price. We have a mini-series on the benefits of Teams right here for more. But, the best example is that Teams pairs up nicely with Microsoft Planner, which can help your business stay efficient and track important tasks.
Asides from Teams, Office 365 Business Essentials also includes access to Microsoft Exchange. With this plan, you can use your own custom domain name, and get up to 50GB of mailbox storage. This then also ties in with other Microsoft services like OneDrive. Coming with access to OneDrive, you can store share company files online, back up your PCs convert items to PDFs, and more.
Now, for what Business Essentials doesn't include. There's no access to the PC and desktop versions of the Office apps. This means that you'll need to look into how you can get Office for Free or use the web apps, or upgrade to another one of the plans seen below.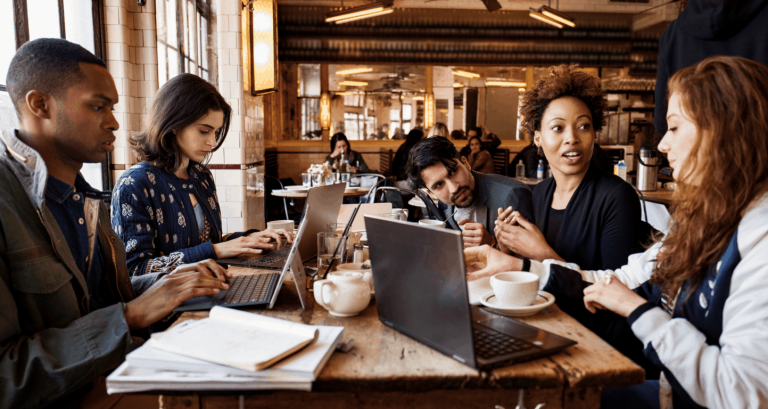 [appbox windowsstore cfq7ttc0k59v ]
Just for the Office Apps --- Office 365 Business
So, what if your small business doesn't need Microsoft Teams, Planner, or any of the collaboration experiences included with Office 365? And what if you're looking for the core functions of the Office Apps instead? Or, what if you've already decided to host your email for free with Gmail, and choose the free tier of Slack?
Well, then that's where Office 365 Business comes in. For the price of $8.25 per user annual with an annual commitment or $10 per user with a monthly commitment, this subscription gets your employees the Office apps at a cheap price.
That's significantly less than paying $249.99 for one individual Office 2019 license per computer. And, there's the added benefit of having always up-to-date versions of the Office apps with Office 365.
With this plan, your employees will be able to crunch numbers and take advantage of full features functions of Excel like the IFS logical functions or Data Bars. They'll also be able to protect and encrypt Word documents, and create professional-looking presentations. There's even the added bonus of having access to Microsoft Publisher, which can help you create and send newsletters and professional-looking email merges --- something useful for spreading the word of your new business.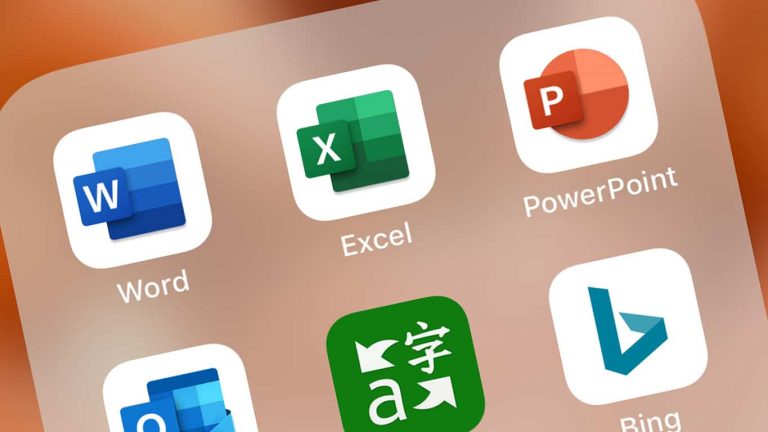 [appbox windowsstore cfq7ttc0k62t ]
Best of everything --- Office 365 Business Premium
Finally, there's the subscription that has everything. If both collaboration, Office apps, and customer relations are important to you, then there's Office 365 Business Premium. At the cost of $12.50 user per month with an annual commitment or $15 per user per month with a monthly commitment, this is the top of the top plan. This is also a great option if you're planning on expanding your business in the future, as you'll get more services for more users.
Not only will you get access to Teams, OneDrive, Planner, and other Office apps, but you'll also have some more ways to connect with customers. This subscription includes access to Outlook Customer Manager, which can collect customer communications alongside your own in Outlook. There's also access to Microsoft Invoicing, which lets you or your employees create invoices for clients or customers. Other services included range from Microsoft Booking, which helps you book appointments, and MileIQ, which helps in billing travel-related expenses.
For some small businesses, this plan might be worth it. Although it's more costly, the services can take a lot of work out of running a small business out your hands. You can easily invoice, book appointments, and track all of your customer relations from a single place.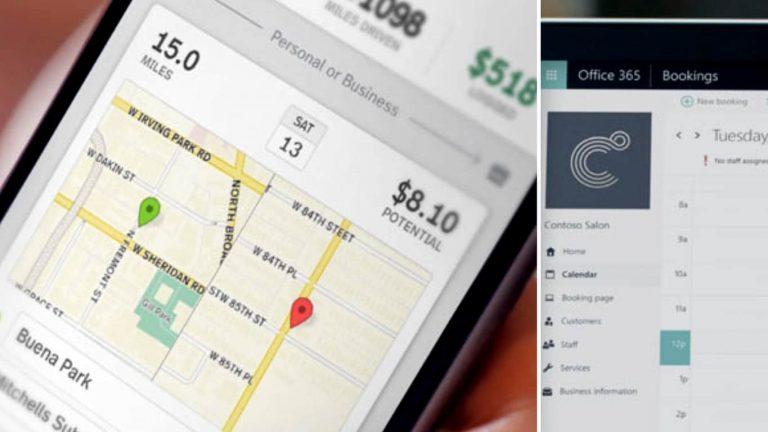 [appbox windowsstore cfq7ttc0k5j7 ]
Blur the lines, and try Microsoft 365
While we've only talked about Office 365 so far, there's another Microsoft subscription that might also be right for your small business. It's especially important to mention, as in recent times, it appears as though the lines between Microsoft subscriptions are blurring.
Though not to be confused with standard Office 365, the other Microsoft subscription is known as Microsoft 365. It combines Windows 10, Mobility, Security, as well as Office 365 apps and services. It comes in at the cost of $20 per user per month with an annual commitment, so it is comparatively expensive. However, the price might be worth it for some.
Microsoft 365 includes everything in all the previously mentioned Office 365 Business plans, plus some services which make managing devices easier. This is excellent if you don't have an IT department in your small business.
You'll be able to remotely wipe company data from lost or stolen devices with Selective Wipe from Intune. You also can control who has access to company information by applying restrictions like Do not Copy and Do Not Forward. There's even an ability to apply policies that provide pre-breach threat resistance in Windows 10.
For other device management tools, you'll be able to configure security features and settings on Windows 10 PCs and mobile devices with Microsoft Intune. There's even an ability to auto-deploy apps to Windows 10 PCs, and configure the way PCS install Office and Windows 10 update.
[appbox windowsstore cfq7ttc0k8mg ]
Which Office 365 plan is right for your small business? Or will you simply opt for Microsoft 365? Let us know in the comments below.
Share This Post: