If you're planning to play Minecraft this weekend, Microsoft is giving away Cyclone Designs' Deep Sea Mash-Up Pack for free for a limited time. The free underwater map can be obtained by simply logging into the Bedrock version of Minecraft with your Microsoft account during the weekend.
"The Deep Sea Mash-Up Pack includes ten Deep Sea skins and an ocean full of strangely beautiful creatures. Designed to be a massive underwater world, it contains brand new places to explore, including an ancient citadel," the Minecraft team explained.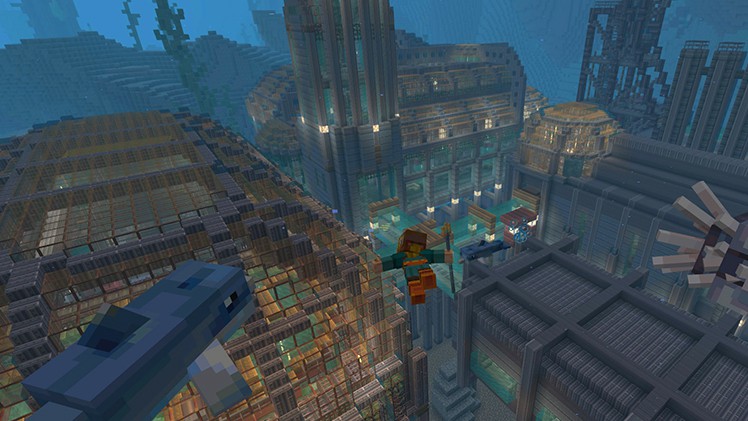 The free Deep Sea Mash-up Pack is available on Xbox One, Nintendo Switch, Windows 10, iOS, Android and Gear VR. You'll have until June 3rd 6:59AM UTC to play the game to get it, though the blog post notes that you'll be able to grab it from the Minecraft Marketplace approximately a week after you logged in in the game.
Share This Post: