The 2019 BrandZ Top 100 Most Valuable Global Brands report was published earlier this month and Microsoft's Xbox made the list for the first time, coming in at 87.
What's particularly noteworthy of Xbox's inclusion on this list is that it's the only gaming-specific brand included and its two main rivals, Sony and Nintendo, didn't make the list at all.
No specific reason has been given for Xbox's ranking but the report does describe its business model as being "disruptive" which could be a reference to the relatively new Xbox Game Pass subscription service and the upcoming xCloud game streaming initiative. It's also worth pointing out that the Xbox brand is no longer focused solely on video game consoles with its presence on Windows 10 devices being felt more and more with each OS update.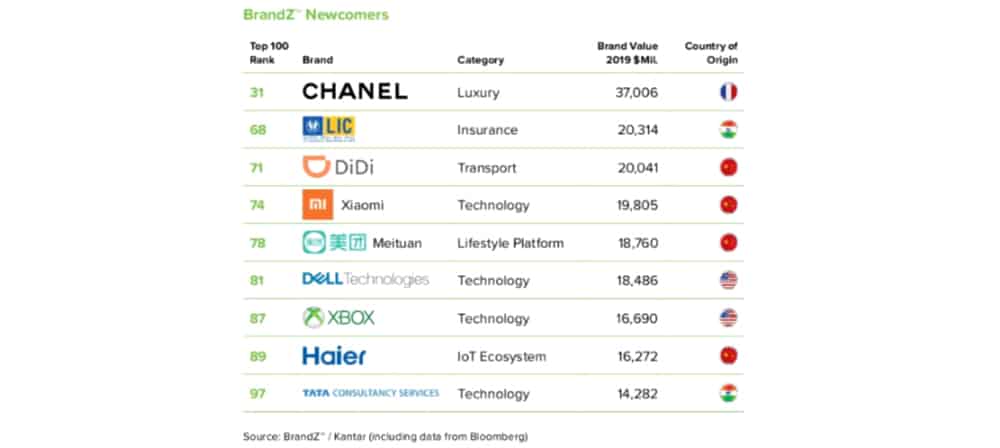 The BrandZ Top 100 Most Valuable Global Brands Ranking is based mostly on brand perception by consumers, not so much profitability. The report primarily uses Bloomberg market data involving over 3.7 million consumers from around the world.
It's worth mentioning that Microsoft also made the list, up in the fourth position. This isn't unusual for the tech giant though and is actually the exact same ranking it was given in 2018.
The top ten companies on the list for 2019 are, from highest to lowest, Amazon, Apple, Google, Microsoft, Visa, Facebook, Alibaba, Tencent, McDonald's, and AT&T. Tencent and Alibaba are both Chinese companies while the rest in the top ten are from the United States. The full report can be read here.
Are you surprised by these results? Share your thoughts with the community in the comments below and then follow us on Twitter for more Microsoft news.
Share This Post: