Microsoft made it official yesterday that its Xbox Game Pass subscription service would be coming to PC this year, but the announcement was pretty light on details. The new service will apparently be a standalone subscription, but Xbox head Phil Spencer said yesterday that pricing and availability details would be announced at E3 2019.
Brad Sams from Thurrott.com was the first to report yesterday that the PC version of Xbox Game Pass could be included for free with Xbox Game Pass Ultimate, the new $14.99/month premium tier that will combine Xbox Game Pass for Xbox One and Xbox Live Gold. This is apparently confirmed by a new image showing a never seen before 3 months Xbox Game Pass Ultimate retail card (via Reddit). These cards are not on sale yet, but you can see a PC logo on them and the mention of "over 100 high-quality games on Xbox One, Windows 10 games plus Xbox Live Gold" in the description.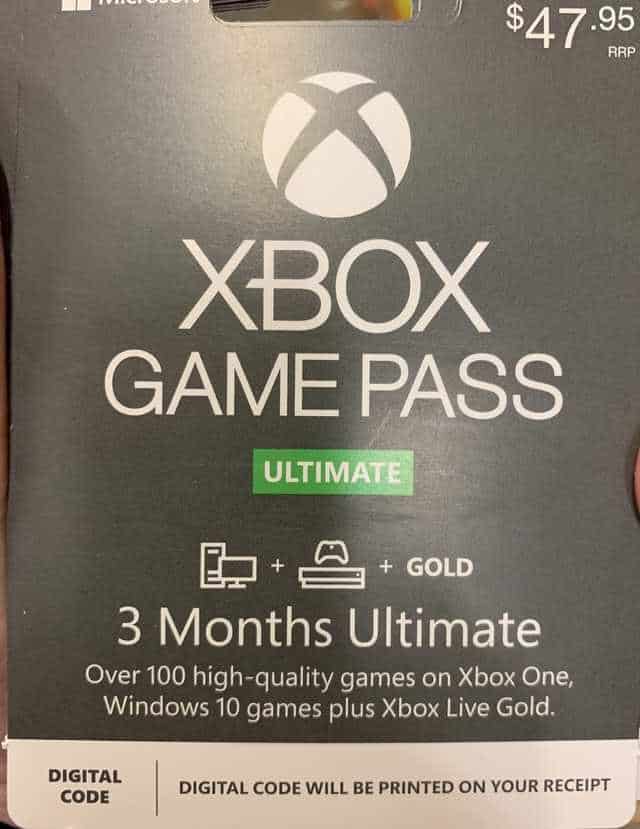 Xbox Game Pass Ultimate will launch later this year, but select Xbox Insiders can already try this new premium tier. According to Xbox Insider and Reddit user WoodingMP, who did already sign up for Xbox Game Pass Ultimate, the Windows 10 Microsoft Store is already showing select games such as Halo: Spartan Assault and Halo: Spartan Strike as playable with Xbox Game Pass for PC.

This is also the case for Xbox Play Anywhere games that are already playable on Windows 10 with a standard Xbox Game Pass subscription, such as Forza Horizon 4, We Happy Few, or Ark: Survival Evolved. You can see the same "With Xbox Game Pass PC, play this game, or buy it to own" message on these store listings. "Your mileage may vary for whether the games will appear and let you install/play or not," wrote the Reddit user.

Xbox head Phil Spencer announced yesterday that several high-profile publishers such as Bethesda, PAradox Interactive, Devolver Digital, Sega, and Deep Silver will support Xbox Game Pass for PC, in addition to Microsoft's own first-party games which will be available on the service on launch day. What we still need to know is how Microsoft will sell Xbox Game Pass for PC for consumers who don't want to pay $14.99/month for the Ultimate tier. For reference, EA's competing Origin Access service currently costs $4.99 a month or $29.99 a year, but the company recently launched a new "Premier" tier ($14.99/month or $99.99/year) that offers unlimited access to all new EA games on launch day.
Share This Post: