The Windows Store is a great place to find applications, games, music, and movies, but who knew that it also could hint at the release of impending devices? According to SamMobile, a new application which is named "Book Settings" has surfaced in the Windows Store, ultimately revealing that Samsung could possibly be releasing a Windows 10 powered "Galaxy Book" device (via Neowin).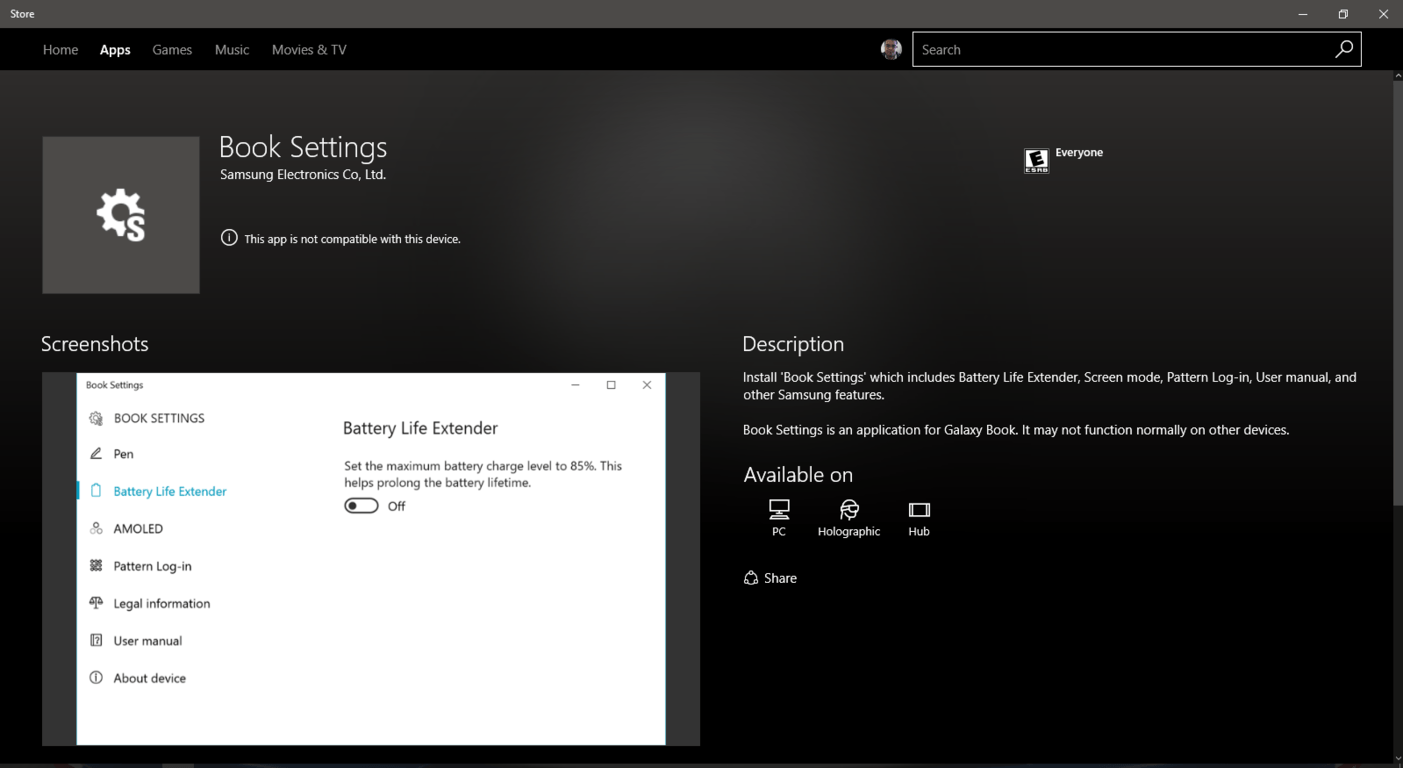 As seen above, the description seen in the store listing hints that the "Book Settings" app includes a Battery Life extender, settings for screen mode, pattern login, a user manual, and other Samsung-specific features. More importantly, the description also makes specific mention of the Galaxy Book by pointing out that, "Book Settings is an application for Galaxy Book, and it may not function normally on other devices."
From this app description, one can assume that the would be Galaxy Book could have an AMOLED display, as well as support for a pen, and other battery saving features. Again, this does not mean anything is set in stone as of yet, but given Samsung's 2012 trademark application for "Galaxy Book" we could possibly hear more about this device moving forward into the future.
Share This Post: