Microsoft previously shared how the average Windows user can protect themselves from the Spectre and Meltdown security flaws, but today the company explained how IT Pros can do the same with all Windows PCs across their enterprise. Indeed, the Redmond giant is now adding more capabilities to the free Windows Analytics service to give professionals detailed insights on the Windows 7, 8.1 and 10 PCs they manage.
There are now new Anti-Virus Status, Windows Operating System Security Update Status, and Firmware Status sections in Windows Analytics: Anti-virus Status will help indicate if a device's anti-virus software is compatible with the latest Windows Updates. Windows Operating System Security Update Status will help display which Windows updates are running on any device and if any of these updates have been disabled.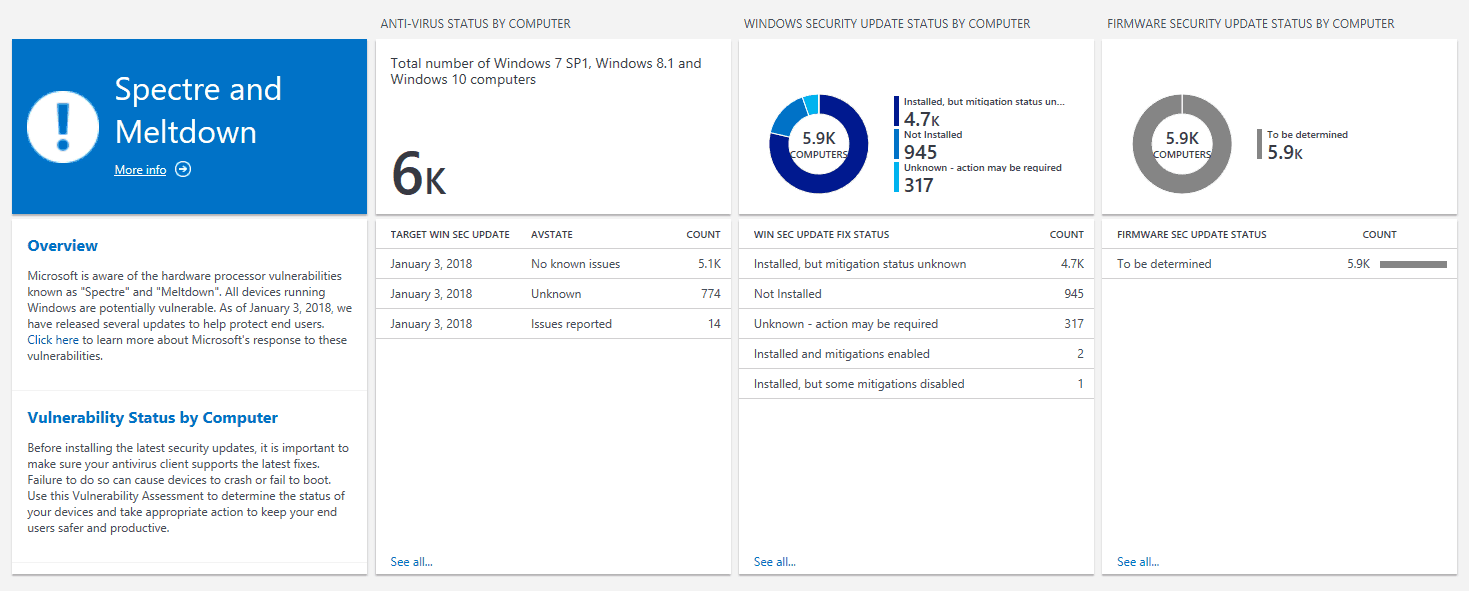 Finally, Firmware Status shows more information about the specific firmware running on any given device. Moreover, it lists if the firmware includes specific protections required by CPU manufacturers. This feature is currently limited to security updates from Intel, but Microsoft says more CPU partner data will be added soon. IT Professionals can get started with these new capabilities today by visiting this website.
Share This Post: