Some time ago, Microsoft added a face recognition feature to its Windows 10 Photos app, allowing it to group people in your photos and videos. This is an interesting feature, even though the app doesn't really let you edit the data in any way.
However, we've just noticed that the app now lets you associate people in your photo collection with contacts in your address book. To start tagging people, you'll have to let the app access your personal contacts, and once it's done you'll see an "Add name" option below each person in your photo collection. Clicking this button will let you choose any contact in your address book.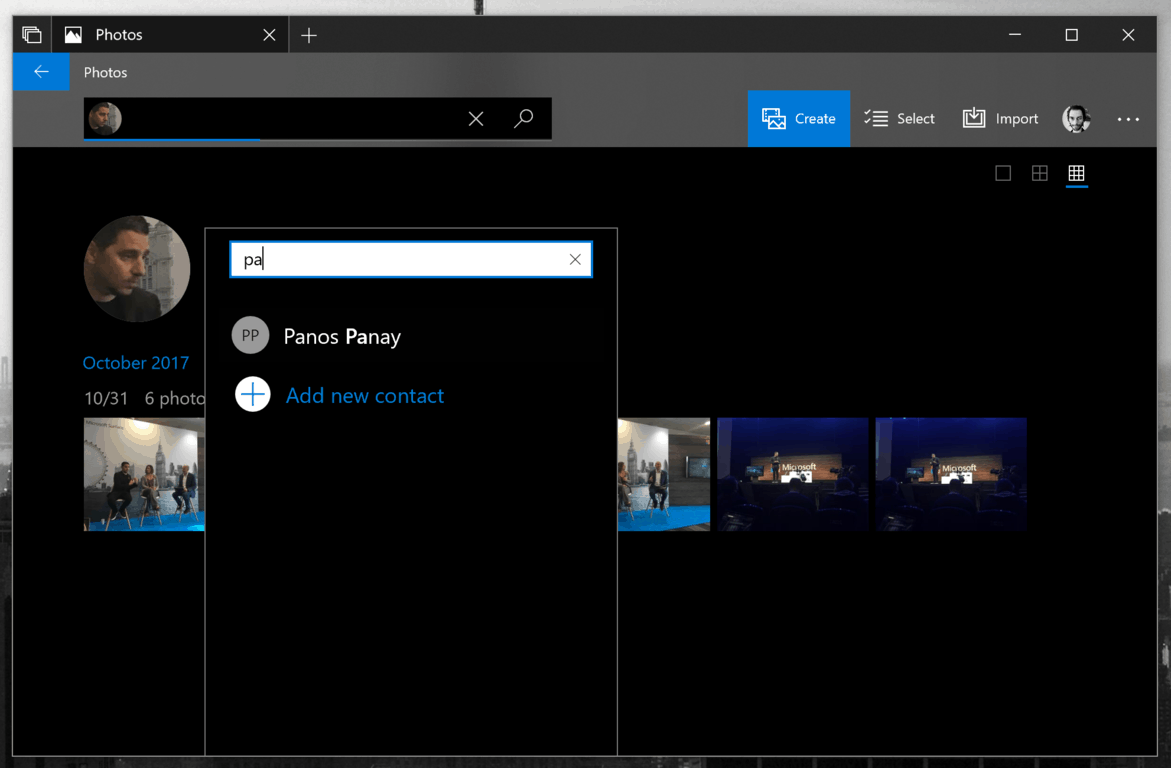 This is pretty basic feature, and there is still a long way to go before this app can really help us organize pictures of our friends and families. As an example, it's still not possible to correct misidentified individuals, group together duplicate persons or choose favorites. Anyway, you should see this new tagging feature in Microsoft Photos version 2018.18022.15810.0 and higher,  let us know what you think of it in the comments below.
Share This Post: