Welcome back to our Windows 10 news recap. We are continuing the trend of our weekly "Windows 10 news recap" series where we go over the top stories of the past week in the world of Microsoft's flagship operating system.
AdDuplex: 65% of Windows 10 PCs are now running the Creators Update, with upgrade cadence not as fast as expected
While 65% of Windows 10 PCs are running the Creators Update, AdDuplex has claimed that the amount of people upgrading to the latest version of Windows 10 is not as fast as they had expected.
Microsoft agrees to cease forcing downloads in German "Get Windows 10" case
As part of a court case in Germany, Microsoft has reportedly agreed to stop forcing downloads of Windows 10 through the well-known "Get Windows 10" prompt.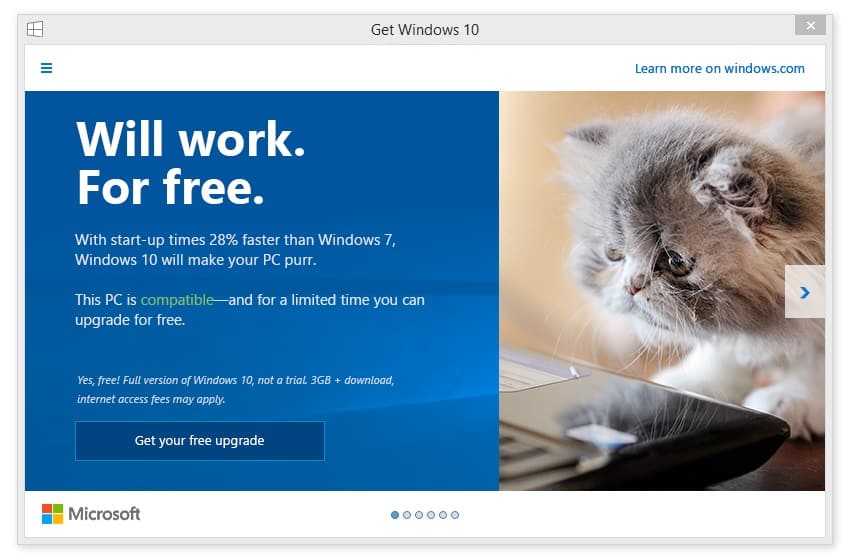 Microsoft is removing Windows 10 Pro support for next gen file system, ReFS
Windows 10 Pro is losing support for ReFS, a modern file system that is meant to be resilient to data corruption when dealing with large volumes of data.
ReFS creation ability will be available in the following editions only: Windows 10 Enterprise and Windows 10 Pro for Workstations pic.twitter.com/9oKhTpZ7YQ

— Tero Alhonen (@teroalhonen) August 21, 2017
Surface Laptop now available in UK in full range of colors, SP4 on sale
Microsoft's Surface Laptop can now be purchased in the United Kingdom, and the Surface Pro 4 is on sale, starting at £649 for a bundle including the Intel m3 with a Type Cover.
https://youtu.be/nSDmCPH3OWc
That's it for this week - we'll be back next week with more Windows 10 news!
Share This Post: