Welcome back to our Windows 10 news recap, where we go over the top stories of the past week in the world of Microsoft's flagship operating system.
Microsoft Edge classic will soon discontinue support for ePub books
The classic version of Microsoft Edge is dropping support for e-books using the .epub format. Users trying to open e-books of this nature are presented with a notice that invites them to use the Microsoft Store to find alternative apps to open them in.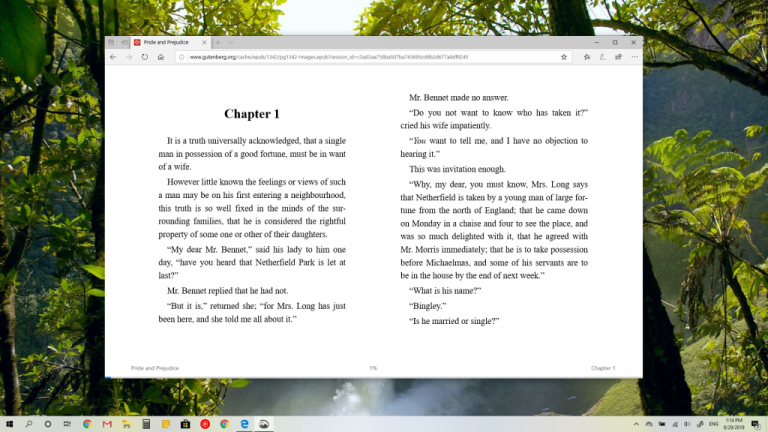 Microsoft's Sticky Notes app for Windows 10 is getting new localized names in select markets
The Sticky Notes app for Windows 10 now has its name localised in different languages to help users find it easier using terminology that they are more likely to use. As an example, it is called "Memo" in Italy.
Hey Sticky Note fans! 👋 Happy to announce that our app name is now localized in many markets as of 3.7.60! We are still the Sticky Notes you know and love, just easier to find in search, either via "Sticky Notes" or by a term that's a bit more familiar in your local language ❤

— Sticky Notes (@stickynotes) August 28, 2019
Some Surface Laptop 2 and Surface Pro 4 devices also seem to be affected by battery issues
Last week it was reported the Surface Pro 5 and 6 devices were experiencing battery issues, now the issues extend to other Surface devices, including the Surface Laptop 2 and Surface Pro 4, according to user reports.
@MicrosoftHelps Very odd behaviour from my Surface Laptop 2 lately. As much as 28% battery loss overnight while completely shutdown. Over 20% decline while shutdown for 19 minutes?! What's going on?? pic.twitter.com/WdqsjUIgOl

— Jason Bradshaw 🇨🇦🇧🇧 (@JBradshaw01) August 18, 2019
That's it for this week. We'll be back next week with more Windows 10 news.
Share This Post: