Welcome back to our Windows 10 news recap, where we go over the top stories of the past week in the world of Microsoft's flagship operating system.
Microsoft Store gains its first set of Progressive Web Apps on Windows 10: Skyscanner, ASOS, and more
Microsoft has published the first batch of Progressive Web Apps (PWA) on the Microsoft Store. PWAs are apps that are built for the web, and not necessarily specific to any one platform, but still require support to be added for specific operating systems. Below are the PWAs currently available:
Microsoft: Windows 10 Mobile will not fully support Progressive Web Apps
While the announcement of the first set of PWAs arriving on the Microsoft Store made many think this could be the answer to Microsoft's app gap problem on its mobile platform, Windows 10 Mobile, this appears to not be the case. A Senior Program Manager on the Microsoft Edge team confirmed that Windows 10 Mobile does not support all of the features, and that developers don't have to support the platform.
Twitter is currently in beta now just for Insider Fast. Whether a dev deploys to mobile is up to them - certain features like Push and Service Worker won't work on in-market W10M devices.

— Kyle Pflug (@kylealden) April 7, 2018
Windows 10 Photos app now lets you tag your friends and family
The Windows 10 Photos app has been updated to add support for tagging people in pictures. This could allow photos to be categorised and filtered by who is actually in them, paving the way to making it simpler to find pictures of specific people. The tags link up to your address book.
Microsoft begins to show ads for Office 365 in the default Windows 10 Mail app
Microsoft has made a change to the default Windows 10 Mail app that is annoying some users. In the left-side menu, a new ad appears that promotes Microsoft's Office 365 service.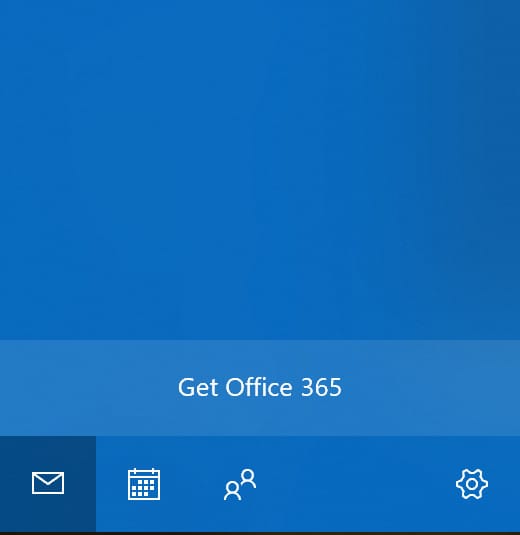 That's it for this week. We'll be back next week with more Windows 10 news!
Share This Post: