Welcome back to our weekly Windows 10 Mobile news recap series, where we go over the top stories of the past week in the world of Microsoft's mobile operating system. Let's get started.
80.9% decrease in Windows 10 Mobile sales anticipated for this year
As we move further into the lifespan of Windows 10 Mobile, we keep seeing one trend in particular keep progressing: A tend of our little operating system getting slammed by the rest of the mobile world. This fiscal year's last earnings reports have come in, and it's gotten us to take a look and see just how Microsoft's phones are doing - and it's bad. With just 0.1% of the market, Microsoft is looking at a grim drop in sales. Research company IDC sees Microsoft's sales drop to just 1.1 million devices, as opposed to a previous high of 344.3 million.
Current devices won't be upgrading to Windows 10 ARM
Windows 10 ARM seems to be the future of Windows mobile, and - more or less - Windows as a whole. It's a big deal, and unfortunately, those who own a Windows 10 Mobile device right now won't be riding the ARM train without a new gadget. According to Microsoft's Joe Belfiore on a webcast this week, current Windows Phones will not be upgrading to ARM in any way.
Bixby launches in the US, competing with Cortana
Bixby has launched in the US this week, offering Samsung users a virtual assistant of their own that can stand toe to toe with Cortana and Siri. According to our own Dave Shanahan, Samsung's assistant actually has a leg-up on Cortana. Bringing to the table contextual awareness and some other nice goodies, Bixby looks to be a serious contender moving forward.
https://www.youtube.com/watch?v=vWXIDwHTg-8
HP may be working on Verizon-enabled HP Elite x3
HP may be coming to the table soon with a new Windows 10 Mobile device. The device seems to be a variant of the pre-existing HP Elite x3, but with a twist this time: it can work with Verizon. A new Bluetooth certification for the HP Elite x3 has come through that lists Verizon support, which leads us to believe that a new variant of the device could be coming out with the carrier in mind.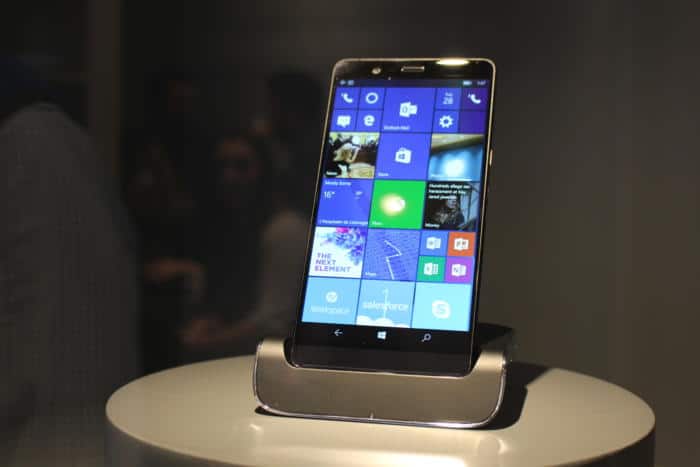 Keep an eye on our Windows 10 Mobile tag for the latest Windows 10 Mobile news.
Share This Post: