Microsoft has acknowledged a new compatibility issue for the Windows 10 May 2019 Update on some Mac models. The latest feature update for Windows 10 currently can't be installed on Macs prior to 2012, as well as newer models with unsupported Apple Boot Camp software or older Windows Support Software drivers (via Windows Latest).
If your Mac isn't eligible for the update, you'll see the message "Mac HAL Driver - machaldriver.sys: Your PC has a driver or service that isn't ready for this version of Windows 10" during the setup process. "Specifically, devices with MacHALDriver.sys dated September 24, 2011 01:57:09 or older in Windows\system32\drivers are affected," the company explained in the support page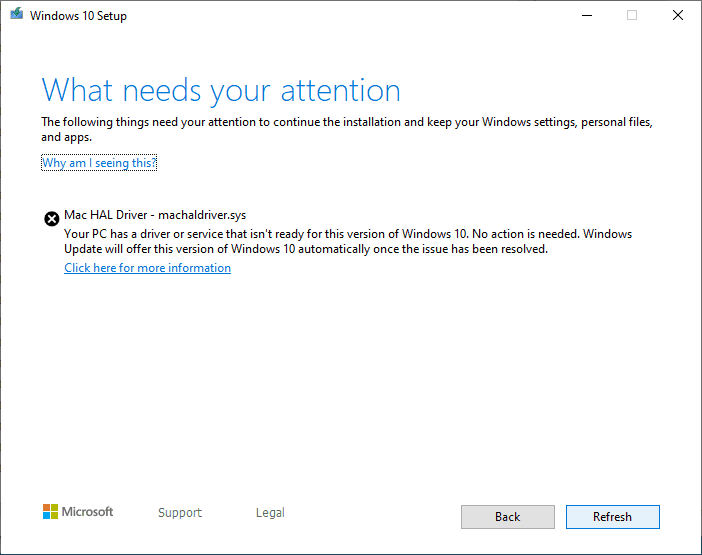 For now, Microsoft says that Mac users may be able to install the May 2019 Update on unsupported Macs by updating their Apple Boot Camp Windows Support Software drivers. This can be done by checking for updates on the Mac App Store, but you can also install Windows Support Software manually by following the steps indicated on this support page.
If you're not in a hurry, Microsoft expects to fix this compatibility issue in late July. Another workaround is to install the Windows 10 May 2019 Update on your Mac in a virtual machine, using tools such as the excellent Parallels Desktop 14 for Mac.
Share This Post: