(Updated to clarify that 3.6.2298.0 was released on June 30th, and today's release is just bug fixes)
There weren't any new builds for Windows Insiders today, but that didn't stop the folks working on Groove Music from releasing an update to their Windows 10 app. The new version, 3.6.2301.0, fixes a few bugs from last week's release of version 3.6.2298.0, which  included a number of new UI and UX improvements, including a new "more colorful and vibrant" look: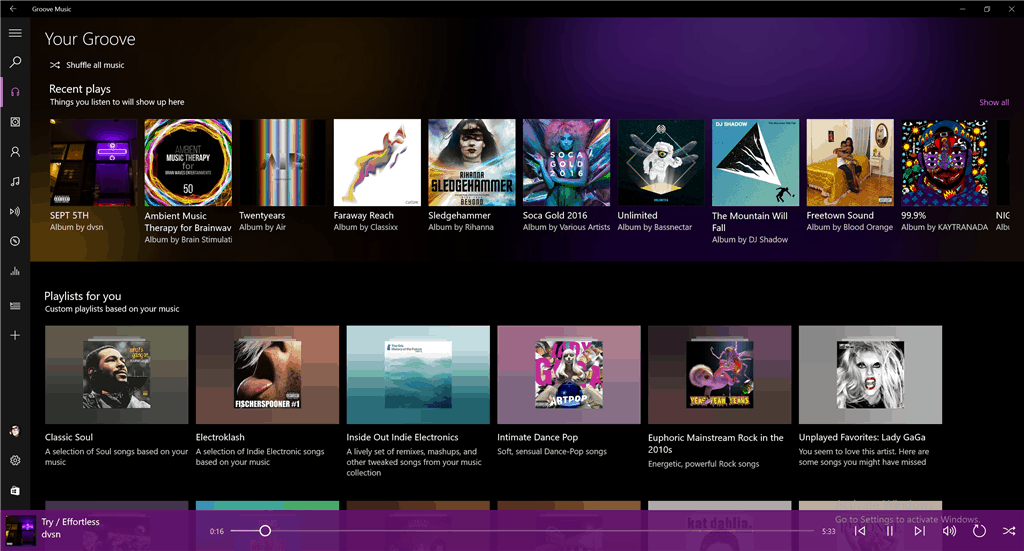 Here's the full changelog, as posted on Answers.Microsoft.com:
- Design improvements to make Your Groove and Explore more colorful and vibrant.
- Unplayable tracks won't be added to Now Playing to give you a better playback experience.
- The app retries loading streaming songs a few times when it used to try only once.
- 23 UX tweaks including messaging improvements, updates for Narrator, and updates to the accuracy of playlists lengths.
- Fixes for crashes when using scroll wheel while viewing an artist detail page and when clicking on "more" in artist details.
The update is in the process of rolling out, we're not seeing it here just yet but it should be avaialable soon.
Share This Post: