FeedLab, one of the best third-party Feedly clients for Windows 10, has been updated to version 3.0 this week. The major release introduces many new features including improved Live Tiles, several UI improvements and even Fluent Design touches here and there.
The new version also brings some welcome bug fixes, three new languages (German, Spanish and Bralizian/Portuguese) and more. The full changelog is available on this page.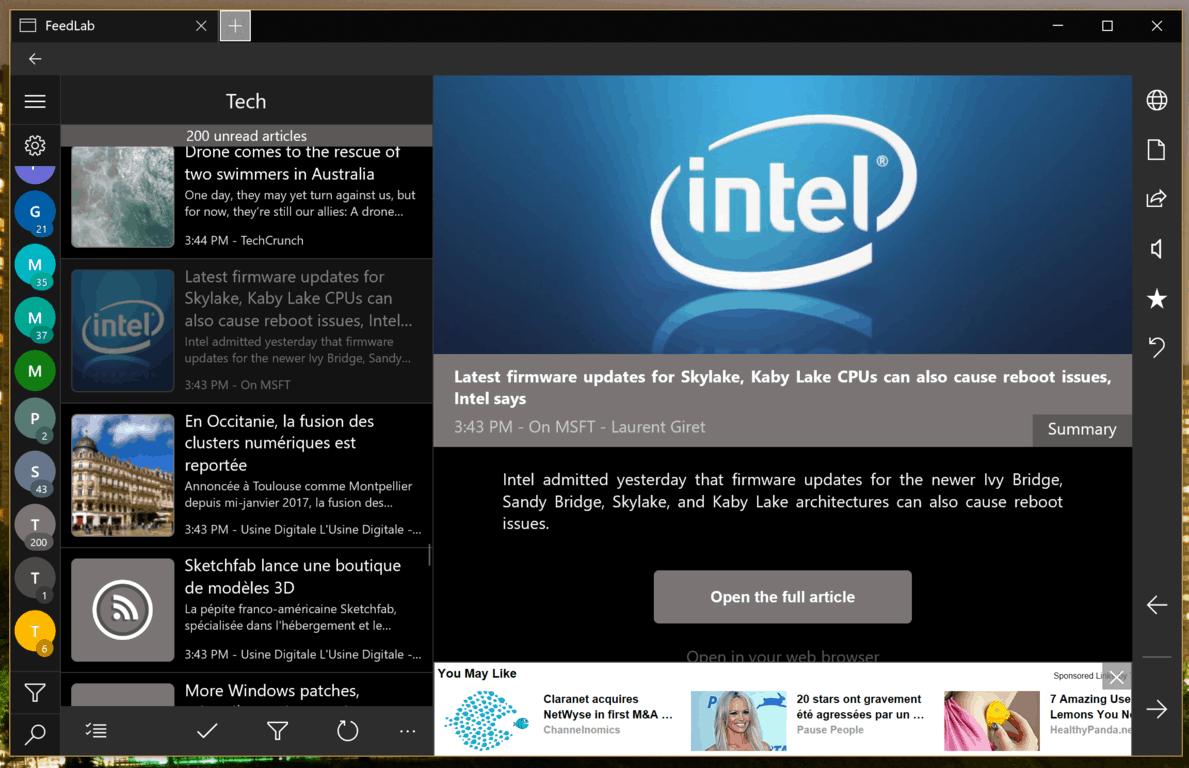 The app is still free to use with a $2.99 in-app purchase to remove the ads. It's a solid universal app overall, and probably a must have for news junkies. If you don't use Feedly and RSS feeds, you can still use FeedLab without signing in and enjoy some curated news in a well-designed app. You can download FeedLab on your Windows 10 PC or phone with the download link below.
Share This Post: