As we're just a few days away from the release of next major Windows 10 update, AdDuplex is reporting today that more than 90% of Windows 10 PCs are now running the Fall Creators Update. "Fall Creators Update is undeniably the fastest spreading update in a long time," the company said today, and the chart below clearly shows the faster propagation compared to the previous major release.

As usual, AdDuplex's numbers are based on data collected from around 5,000 Windows Store apps running AdDuplex SDK, so they're not a perfect representation of the Windows 10 ecosystem. "Numbers disclosed by Microsoft earlier this month are on a more modest side as our numbers are likely skewed towards consumer segment and enterprise users are underrepresented in our sampling," the company acknowledged today.
Indeed, Microsoft's Kevin Gallo shared some less positive numbers earlier this month during the Windows Developer day. According to the exec, more than 60% of the 600 million active Windows 10 devices were running the Fall Creators Update in March, which is definitely less impressive than AdDuplex's 90% number.
Because the Redmond giant rarely shares hard data about Windows 10 devices, it's still worth it to follow AdDuplex's monthly reports, for now at least. Microsoft recently set up the the Windows and Microsoft Store trends page to share some Windows usage data obtained from telemetry, but as of today the official data for Windows 10 adoption doesn't distinguish the different Windows 10 versions.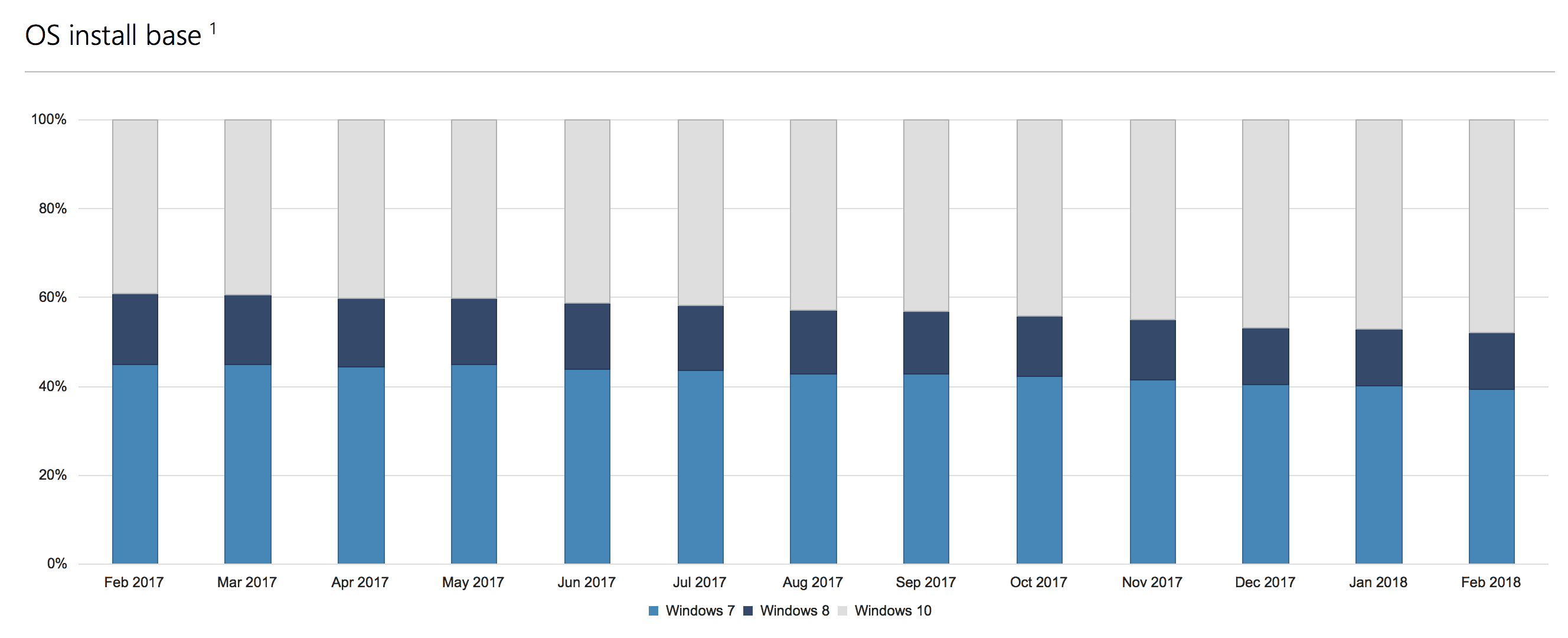 Every month, Google shares official data about the relative number of devices running a given version of the Android platform, and the very low percentage of devices running the latest version of Android is a regular topic of criticism. Still, this type of information is very important for developers and Microsoft has no real reason for not doing the same. The Redmond giant is much better at pushing software updates compared to Google, so we hope the company will share data about Windows 10 adoption more frequently in the near future.
Share This Post: