The Microsoft media events from the last two weeks have painted a bright picture for the future of the Windows 10 Store, as it was announced that both Spotify and iTunes would be joining Microsoft's digital app store. Today, a new report out from the folks at Aggiornamenti Lumia can perhaps add to this, as it indicates that a ported version of the WhatsApp desktop application will also be coming to the Windows Store for Windows 10 PC.
According to the report, the upcoming WhatsApp Windows Store app was converted using Microsoft's Project Centennial. Though the app is not yet available for download (but listed here,) the report also shows that you must be running the Windows 10 Anniversary Update to install the app and that you will need to "mirror" and connect to WhatsApp on your mobile device to properly use the Windows Store desktop application on your Windows 10 PC.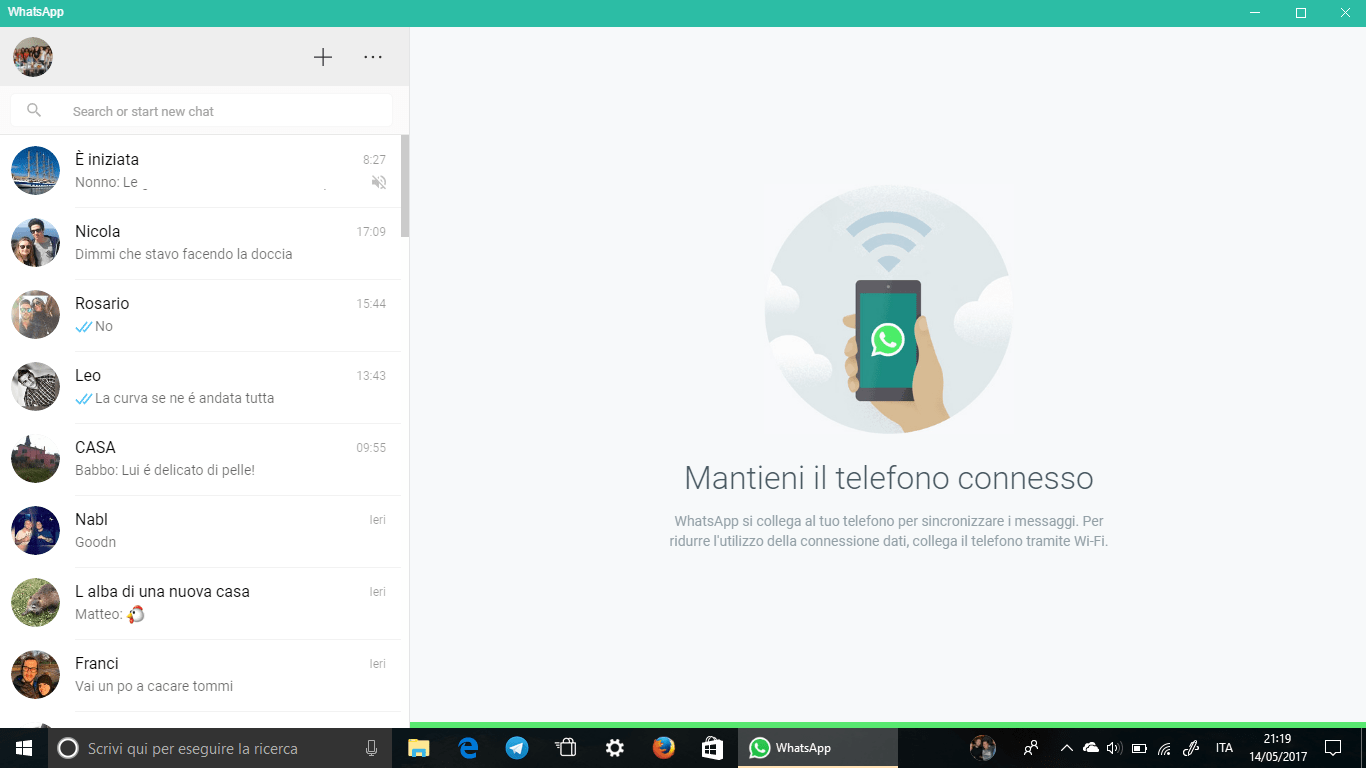 Also revealed is the fact that the application is roughly 88.6 MB in size. The app description was also discovered, and you can see it below.
Message any simple and reliable: Message any friends and family for free
Keep in touch with groups: Stay in touch with the groups of people that matter most, like family or colleagues. With group chat, you can share posts, photos and videos with up to 256 people at a time. You can also assign a name to the group, mute or customize notifications, and more.
Default Security: Some of the most personal moments are shared on WhatsApp, which is why we built the encryption end-to-end in the most recent versions of our app. When encrypted end-to-end, messages and calls are protected so that only you and the person you are communicating with can read them or listen to them, and no one else in the middle, even WhatsApp.
Easy document sharing: Send PDF files, documents, spreadsheets, presentations and more, without the hassle of email or apps for file sharing. You can send files up to 100 MB, so it's easy to send it takes to whoever you want.
With another popular application making it's way to the Windows Store, and with the recent announcement of Windows 10 S,  Microsoft could perhaps be gaining another edge over other rival platforms in the education market. Regardless, more official details might soon emerge, so be sure to keep it tuned to OnMSFT for all your Windows 10 news and information.
Share This Post: