In an effort to get more companies on board using Microsoft Teams, Microsoft is always looking to highlight the best ways to get started using Microsoft Teams. Microsoft's Matt Soseman goes over some Microsoft Teams basics in a TechNet blog post.
Soseman highlights five Microsoft Teams tools that can help your company collaborate in more efficient ways, using Tabs, Bots, Extensions, Connectors, and Apps. Let's take a more in-depth look at these five Microsoft Teams tools.
1. Tabs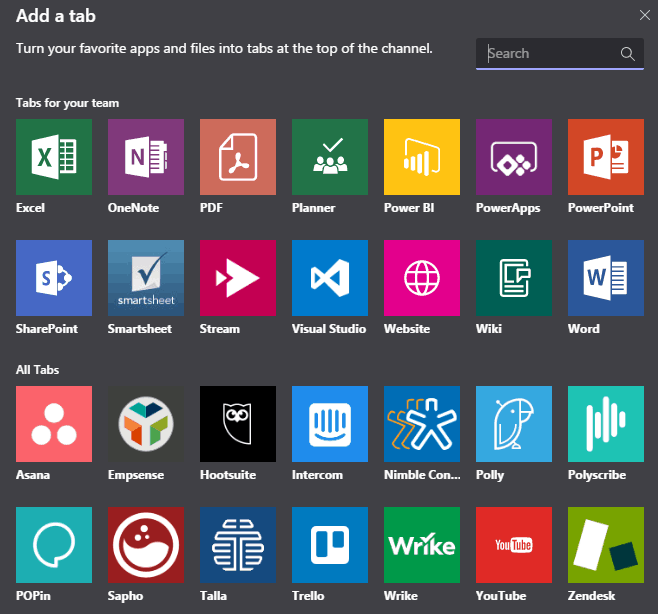 Tabs can be easily pinned to a Microsoft Teams channel. You can collaborate on a document, highlight a PowerBI dashboard, Microsoft Planner, or a PowerPoint deck, or share notes in OneNote. Tabs can be visible for an entire team, or you can just create your own personalized view.
2. Bots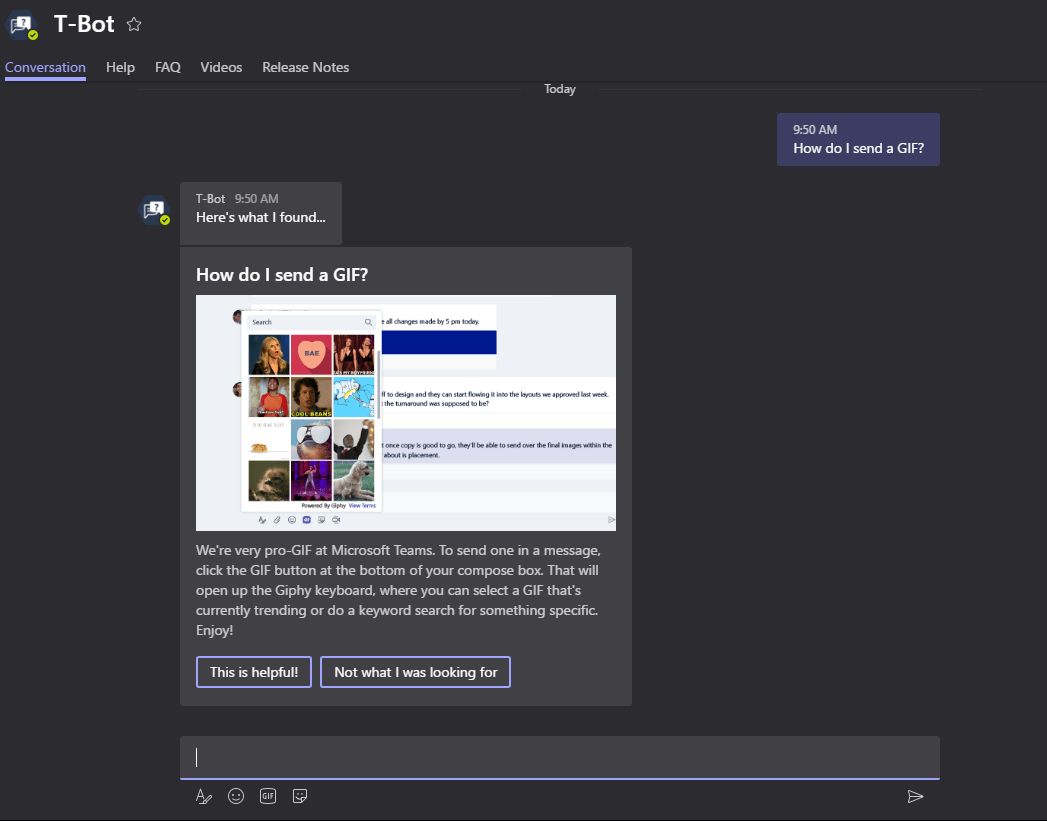 Bots can assist end-users within Microsoft Teams to accomplish a task. Bots created using the Microsoft Bot Framework can integrate a bot across Office 365, Cortana, Microsoft Teams, Skype for Business, etc. Personal messages can be sent to the Teams activity feed to notify a user on the activity of your custom application using a bot.
3. Extensions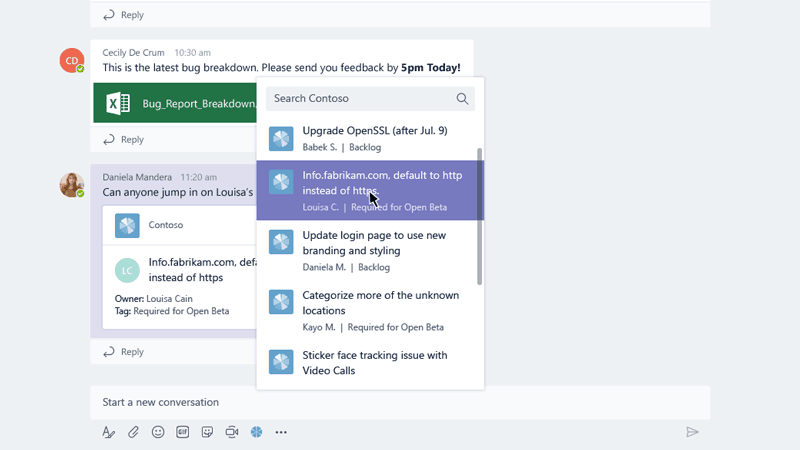 Extensions allow you to insert content from a web service into a chat in Microsoft Teams. What makes this really interesting is "Compose Extensions". A Compose Extension allows you to insert content into the conversation window when sending a message to an individual or team. This content can range from reports, media content, workflows, etc.
4. Connectors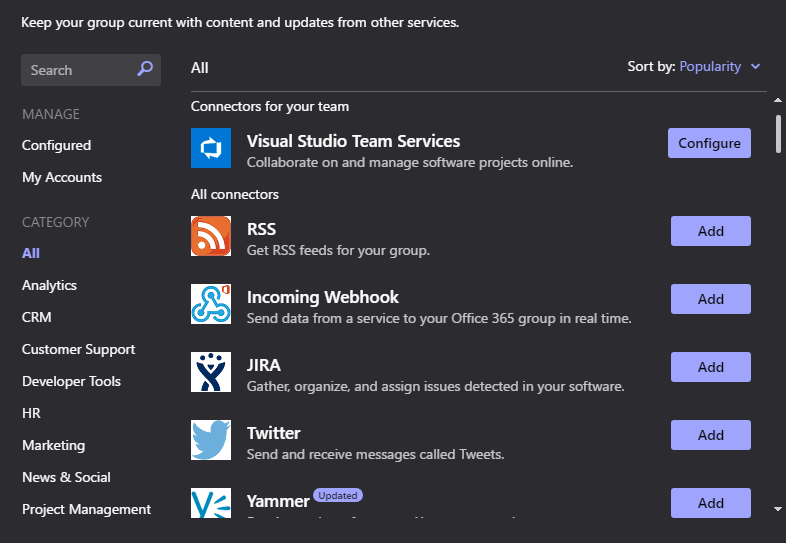 Connectors allow you to input information from an RSS feed, Trello, Wunderlist, Yammer, Twitter or GitHub or a custom application that you wrote. You can use the Microsoft Flow connector with Microsoft Teams to automate tasks and activities.
5. Apps
Apps within Microsoft Teams enable users to access applications individually or for an entire team, to boost collaboration or productivity. Examples include web bots, data visualization tools, help desk engagement, etc.
For developers, Microsoft Teams Senior SDE, Sid Uppal, delves deeper into Microsoft Teams customization in this video.
How does your organization utilize Microsoft Teams? What do you like or dislike about Microsoft Teams? Let us know in the comments!
Share This Post: