The official Xbox app has just updated on Windows 10 devices and, in addition to the usual bug fixes and performance improvements, has added a few cool features and redesigned several sections.
The main layout has been revamped to contain a lot more information than it did previously. The Activity Feed is now much slimmer and an improved Recently Played widget has been added to the left side above the redesigned Featured games box. The Recently Played widget now has a nice new animation that cycles through Xbox Live friends who play the same game and overall game stats and progress, and the Featured box highlights one main title but also lists several other video games underneath it. The list appears to be a mix of currently released and upcoming pre-orderable Xbox-branded Xbox One and Windows 10 titles.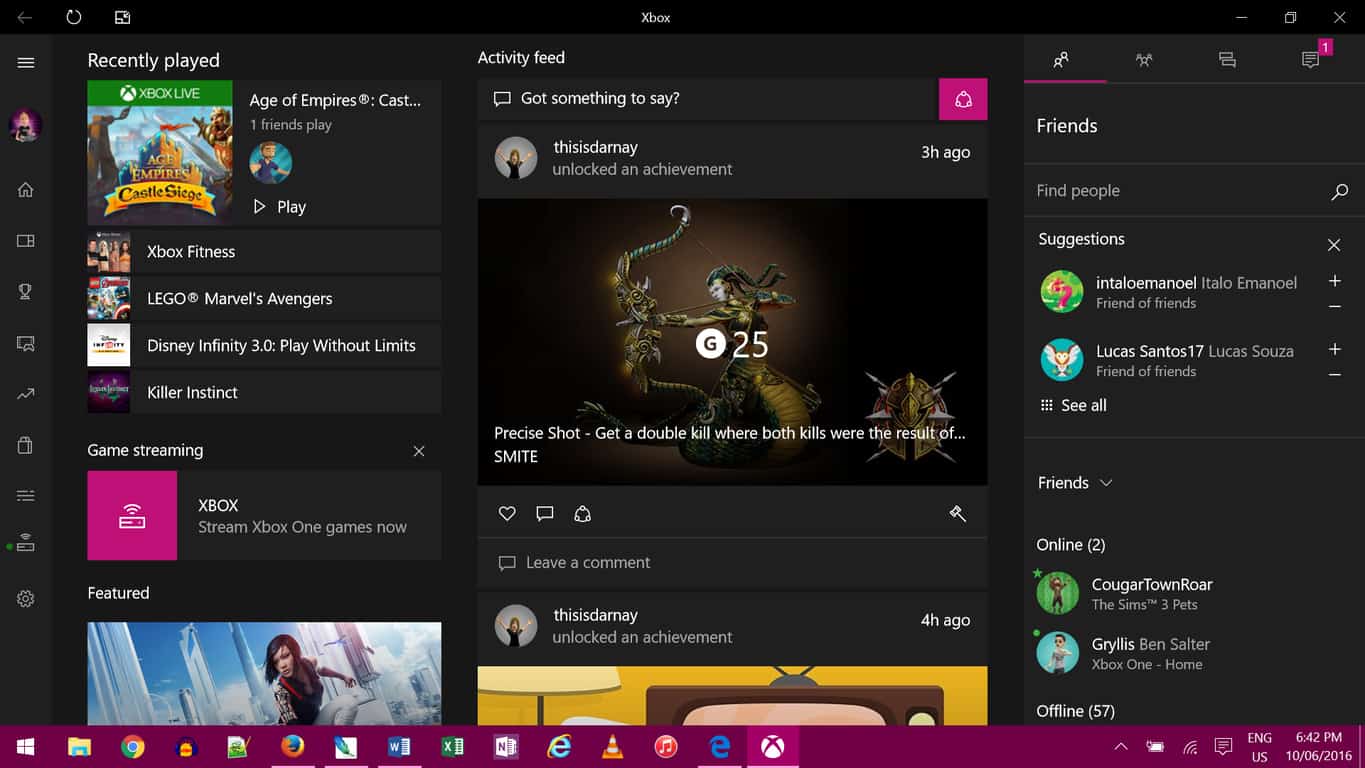 The official Windows 10 Twitter app updated just a few days ago to add polls and the option to disable video auto play but it's also updated again today with several bug fixes and an interesting UI change that pushes the timeline to the left when composing a tweet. Composing a tweet now also adds a user's name when created from their profile page and animated gifs load a lot faster than they did previously.
The Twitter app has been steadily improving since it was overhauled from the previous Windows 8 version. It's gradually gained more features that put it in line with the versions on iOS and Android (such as the polls and animated gifs) but many users are still waiting for specific functions like the ability to add and remove users to lists from profile pages.
Are you happy with the Windows 10 Xbox and Twitter apps or are there still features that you would like to see? Let us know in the comments below.
Share This Post: