The anticipation of the launch of Forza Motorsport 7 is building, and Turn 10 is kicking things off by revealing the first set of cars which will be heading to the game. The studio is saying that Forza 7 features the "largest collection of Porsches, Lamborghinis, and Ferraris ever seen in a racing game," so without further ado, here is a look at some of the cars which will be available for you to add to your digital garage come October 3rd.
Turn 10 has chosen to highlight the 2014 Porsche 918 Spyder, the 2011 Lamborghini Sesto Elemento, and the 1967 Ferrari #23 Ferrari Spa 330 P4 as this week set of car reveals for Forza Motorsport 7.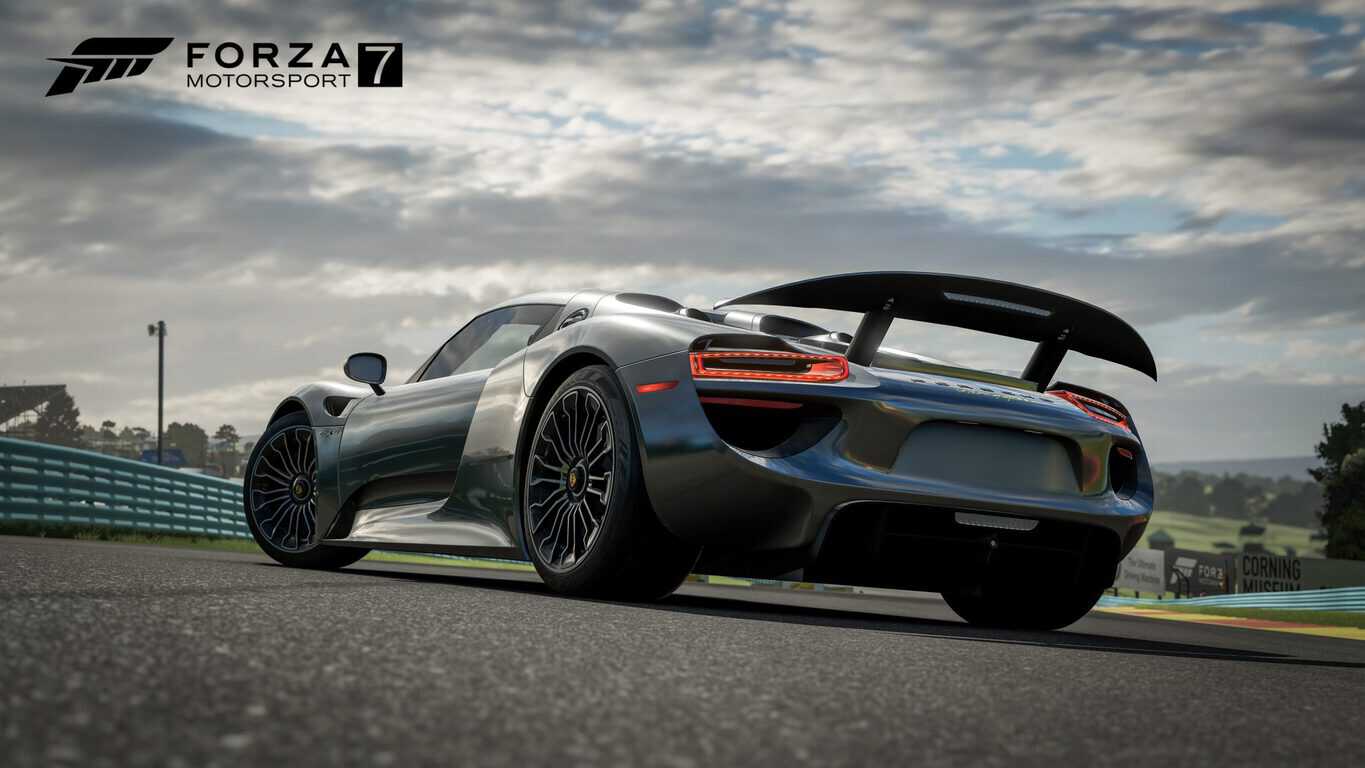 We begin with the 2014 Porsche 918 Spyder, which is built mostly out of carbon fiber, and features nearly 900 horsepower and a 4.6-liter flat crank hybrid electrical system. Next up is the 2011 Lamborghini Sesto Elemento, which is studded with blinding red accents, a 5.2-liter V10 engine, and performance which can get you from 0-60 mph in less than 2.5 seconds. Last (but not least) is the 1967 Ferrari #23 Ferrari Spa 330 P4, which is powered by a 450 horse power engine, and fitted with a new three-valve head and fuel injection.
The full list of cars which were revealed this week can be found here, sorted alphabetically by car manufacturer. Due to the length of the list, we've included a few cars from 2016, 2017, and 2018 for you below.
2017 Aston Martin DB11
2016 Lamborghini Aventador LP750-4 SV
2016 Lamborghini Centenario LP 770-4
2016 Pagani Huayra BC
2018 Porsche 911 GT2 RS
2017 Porsche #1 Porsche Team 919 Hybrid
2017 Porsche Panamera Turbo
Forza 7 will feature a total of 700 cars when it launches this October on Xbox One. The game will be enhanced for Xbox One X, and run at native 4K HDR and 60 FPS.  You can now pre-order the game on Xbox One and Windows 10, so be sure to keep it tuned to OnMSFT, as we will defiantly be seeing more Forza 7 car reveals in the weeks ahead.
Share This Post: