The Translator for Outlook add-in makes it easy to translate emails in sixty languages, making it easier to check your mail and send without concern between language barriers. Following up on its February launch for iOS, the Translator add-in is now available for Mac with Android 'coming soon'.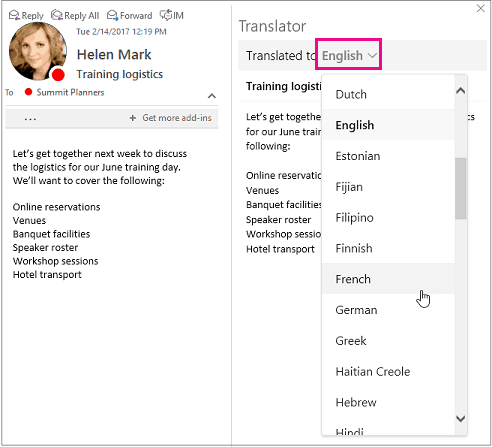 As it description explains, the Translator is ideal for international teams and companies, exchange students, pen pals, and language teachers. As of now, it is available for the following versions of Outlook: 2013/2016 on Windows, 2016 for Mac, on the web, and iOS.
To use the Translator for Outlook on Mac, simply install it from the Office Store.
Share This Post: