Microsoft and Samsung expanded its partnership by introducing a new Galaxy phone with a programmable side button. The Samsung Galaxy XCover Pro is "a sleek, durable and Enterprise-Ready smartphone" ready for use in retail, healthcare, manufacturing, and logistics.
As noted in a post by GeekWire, the Galaxy XCover Pro features a pair of programmable buttons that allow users to set up a push-to-talk function, like the new Microsoft Teams walkie-talkie feature.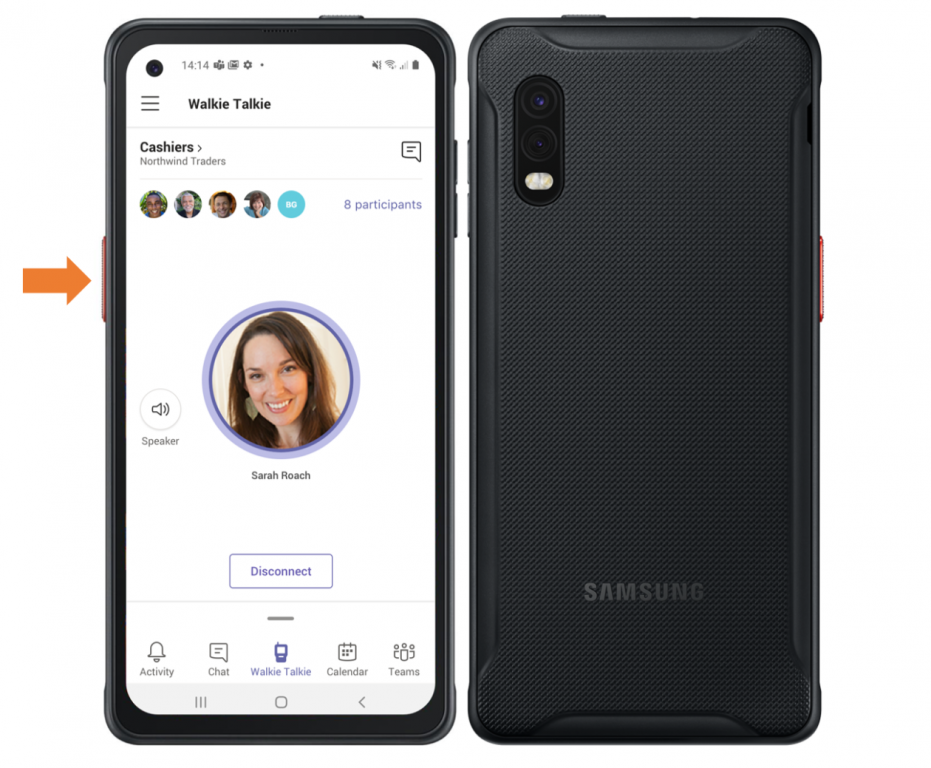 Microsoft continues its partnership with Samsung to continue to develop its software and services on Android. Microsoft CEO Satya Nadella released a statement regarding Microsoft Teams and the Samsung Galaxy XCover Pro.
"Microsoft and Samsung have a deep history of bringing together the best hardware and software to help solve our customers' challenges. The powerful combination of Microsoft Teams and the new Samsung Galaxy XCover Pro builds on this partnership and will provide firstline workers everywhere with the technology they need to be more collaborative, productive and secure."
There is no release date set for the new Galaxy XCover Pro, but the new Microsoft Teams walkie-talkie functionality is currently available in private preview, with the feature being more generally available in the first half of 2020, so look out for the new Galaxy phone arriving sometime soon. Samsung may even unveil it at the Galaxy Unpacked event on February 11, 2020.
Are you interested in seeing a new Samsung Galaxy phone for enterprise use? Let us know in the comments.
Share This Post: