Ryan Smalley, an industrial designer, has created some stunning concept art for a device he refers to as the 'Surface Note' which is based on rumors of Microsoft's possible upcoming Surface Phone mobile device and patents relating to a foldable screen.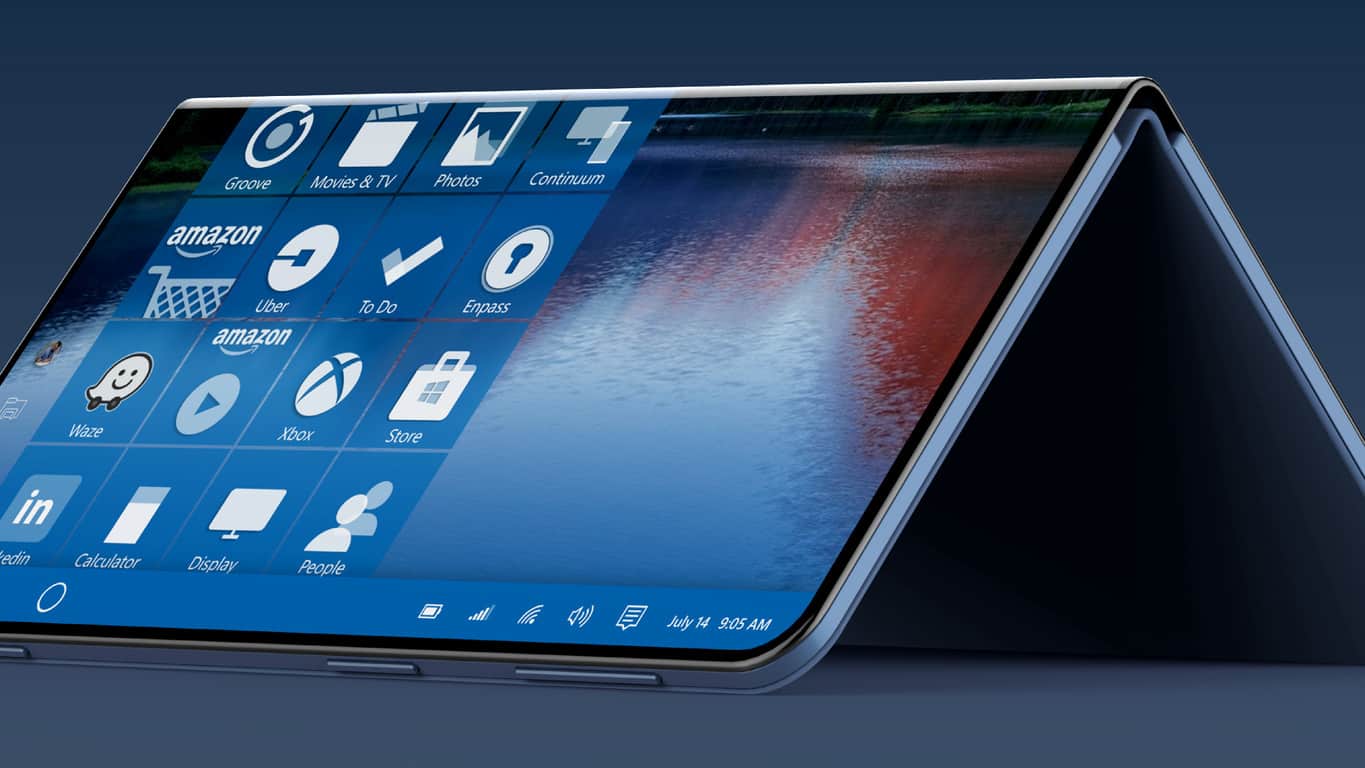 The concept of his Surface Note is shown to support a variety of form factors due to its foldable nature and supports its own Surface Note Pen and cameras that enable mixed reality applications.
Microsoft has yet to formally announce their successor to the Windows phone however a variety of rumors suggest that something could be revealed before the end of 2017 or 2018.
Are you excited for the Surface Phone and would you like it to have a foldable screen? Let us know in the comments below.
Share This Post: