While OneNote already has many use cases in education thanks to OneNote Class Notebooks and Learning Tools for OneNote, Microsoft is now inviting teachers to use the note taking app to teach code. To do that, the company has announced today that it's now possible to embed executable code snippets from Repl.it into OneNote notebooks. If you're not familiar with it, Repl.it is a online tool for testing and sharing code in a several languages including Python, Ruby, JavaScript, Java and more.
Adding code samples from Repl.it to OneNote is pretty straight forward. Once you're written your code on Repl.it, simply grab the sharing code by clicking the "Share" button:
Once it's done, pasting the link into OneNote will embed the executable code snippet right into the notebook: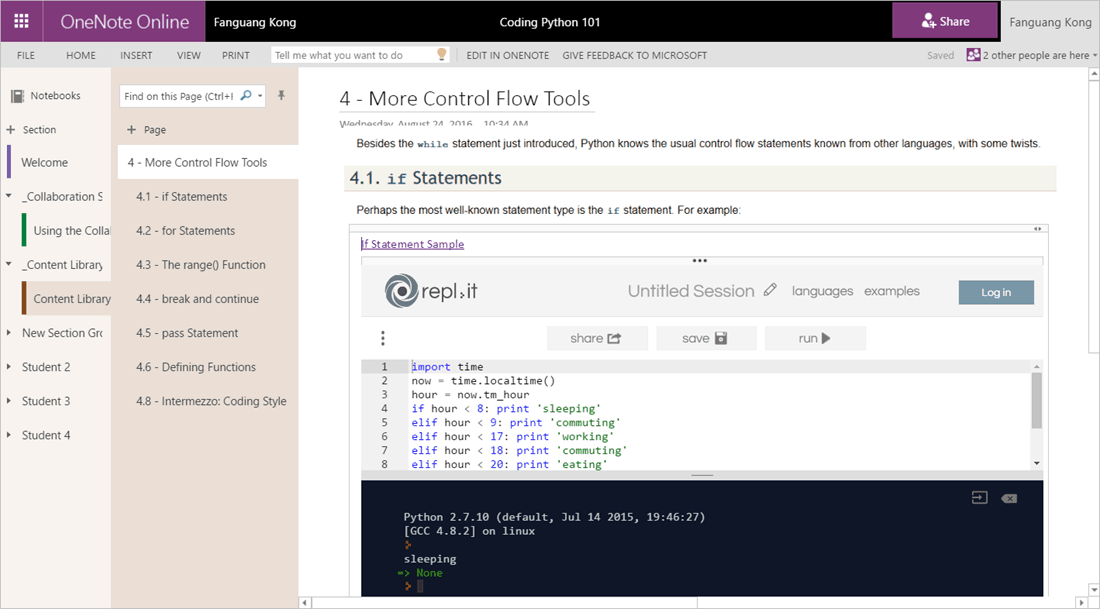 Microsoft is hoping that this new feature will make it easy for teachers to share live code demos and you're also invited to share your feedback about this new integration on the OneNote uservoice website. Let us know in the comments if you think this latest feature is a welcome addition to the already versatile note-taking app.
Share This Post: