It's that time of year again. No, I'm not talking about gingerbread houses and caroling. It is the time of year when Gabe Newell manages to convince me to pick up a game or two I won't ever have the time to play because the discounts are that good. That's right, today Steam launched their Winter sale. The sale runs for the next two weeks, ending on January 4th at 10 am Pacific Standard Time. Over 10,000 titles will be on sale over the coming two weeks.
And at the start of the sale some popular franchises are receiving discounts of over 50%. The Elder Scrolls franchise is discounted between 60% to 70%, Sid Meier's Civilization franchise is discounted between 45% to 75%, and Might and Magic Heroes franchise is 50% off. You can also get 77% off the Star Wars collection, 50% off CS:GO, and 30% off Rocket League.
For the first time, Steam is also including a new comic to go along with the sale, titled "Gingerbread Jake in North Pole Noir." In a clever effort to keep gamers to keep coming back to the store page each day, a new page of the comic will be released every day for the duration of the sale.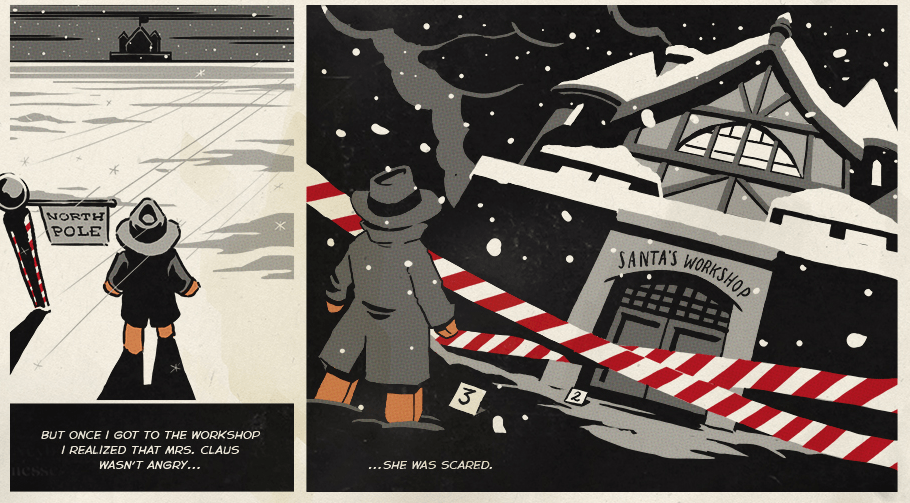 With over 10,000 titles on sale it's hard to pick which deals to announce, as there is sure to be a deal for everybody. So head on over to the Steam Store, click your wishlist, and checkout this years Winter Sale.
Share This Post: