It looks like Microsoft is automatically downloading Office PWAs on some Windows 10 Insider PCs, even without explicitly asking from the users. According to a report from Windows Latest (via ZDNet), the company appears to be testing this approach selectively on some Windows 10 devices that are enrolled in the Windows Insider Program.
As it turns out, the company launched the forced installation process last week. Many users complained about getting dedicated entries for Word, Excel, PowerPoint, and Outlook in the Start menu on their machines without requesting so. More specifically, all PWAs appeared under the recently installed section in the Start menu.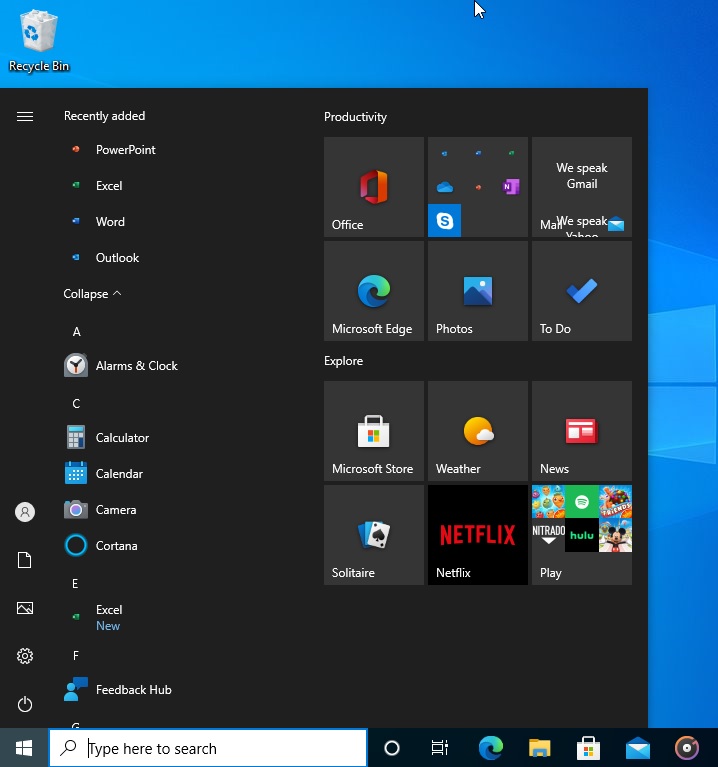 As Windows Latest notes, the forced installation is currently being tested as a part of an A/B test effort, with only some users receiving the new PWAs. All PWAs that were installed quietly on Windows 10 machines came from Microsoft Edge. However, it remains to be seen if this also happened on PCs where the new Microsoft Edge isn't set as the default browser.
It is worth noting that the PWA Builder and Microsoft Edge teams are currently collaborating to launch Edge-based PWAs in the Microsoft Store. So, it remains to be seen if the new collaboration has something to do with these reports.
If you don't want to use Office web apps, you can easily uninstall the PWAs by heading to the Programs and Features setting page in Microsoft Edge or the Windows 10 control panel. Did you notice this change on your PCs? Sound off in the comments section below.