More and more Windows 8 excitement is in the air as the Build developers conference approaches. Today, we get to see two third-party tablet apps that utalize the Metro user interface for Windows 8.

Popular news site, USA Today, is working on their very own Metro UI Windows 8 tablet app. "In preparation for the Windows 8 release, this app is being built to take advantage of the touch-first, native environment of Windows 8, while retaining the look and feel of the Windows Metro UI and showcasing the content of USA Today," app designer Robbie Dillon wrote. See screenshot below:
Another app that has been discovered is some sort of traveling app that includes news, media, and messaging. Created by Jetsoft, who designs user interfaces for other app developers, this app gives us an idea of how flexible Metro UI will be. See screenshot below: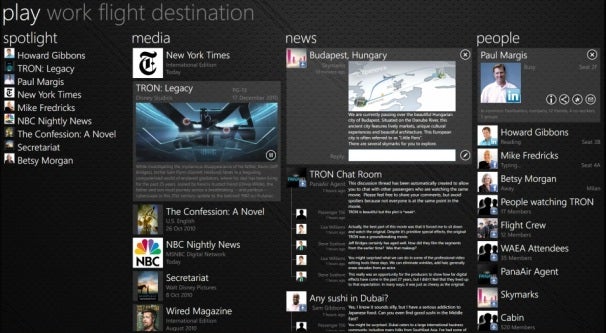 Expect to see more about Metro UI during this years Build developers conference. Microsoft's Build developer conference, which was a re-brand of the annual PDC event, takes place Tuesday September 13 to 16 in Anaheim, California and is expected to showcase first public build of Windows 8.
Share This Post: