Microsoft has started testing two new features with Skype Insiders on desktop and mobile this week. The first one are personalized emoticons, which let you change skin tone on select emojis or replace the basic Skype yellow emoji with other characters.
Emojis that can be personalized have a little grey dot next to them, and you can right click or do a long press on them to displayy other characters or skin tones.

The second new feature available in the version 8.38.76.134 of the app is an improved mobile call experience. When you're in a voice call on iOS and Android, it's now possible to hide or bring back the call controls with a single tap. "This makes having a video call on the go as close an experience to the ones you have on your desktop or laptop - minimal distractions and a clear view of everyone on the call with you", the team explained.
During video calls, a "…" menu has also been added on the bottom right corner to provide quick access to call recording, subtitles, and other features. The Skype team has also moved the speaker and audio device button to the top right corner of the screen, right above your own video preview which has been been slightly bigger in this update.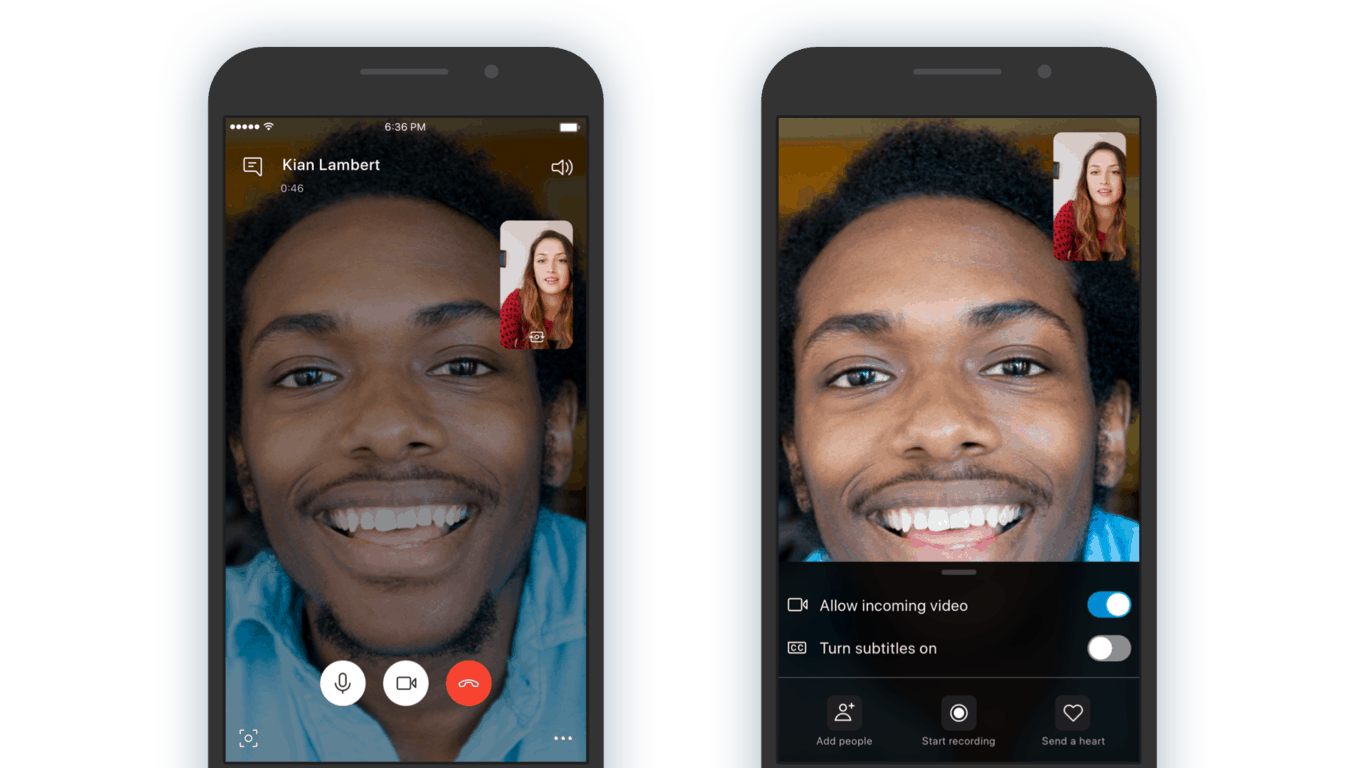 All these new features should roll out to all Skype users over the coming weeks, but you can download this latest beta version on your platform of choice from the Skype Insider website.
Share This Post: