Since Microsoft introduced its vision for the future of Sharepoint back in May, the company has been working hard to adapt the flexible web application platform to a "mobile-first, cloud first" world. A few weeks ago, the company started shipping Modern document libraries to all commercial Office 365 users and it also released its Sharepoint app for iOS, but today the Sharepoint team has announced the rollout of modern lists for SharePoint and integration with PowerApps and Flow.
Modern SharePoint lists are responsive and support the themes, navigation, and custom buttons that were created in classic mode. The new experience will be automatically available to all existing classic SharePoint Online lists, though the Sharepoint team has no plans to remove the classic mode.
Here are the key highlights of the modern Sharepoint list experience:
Improve ease of use by empowering users to add columns to lists and sort, filter and group data in place.
Elevate data quality by viewing and editing all item details in the information panel without leaving the list.
Improve productivity by bulk editing list items with Quick Edit.
Automate simple business processes with versions, approvals and alerts.
Enrich static information with rich data types including people, images and managed metadata tags.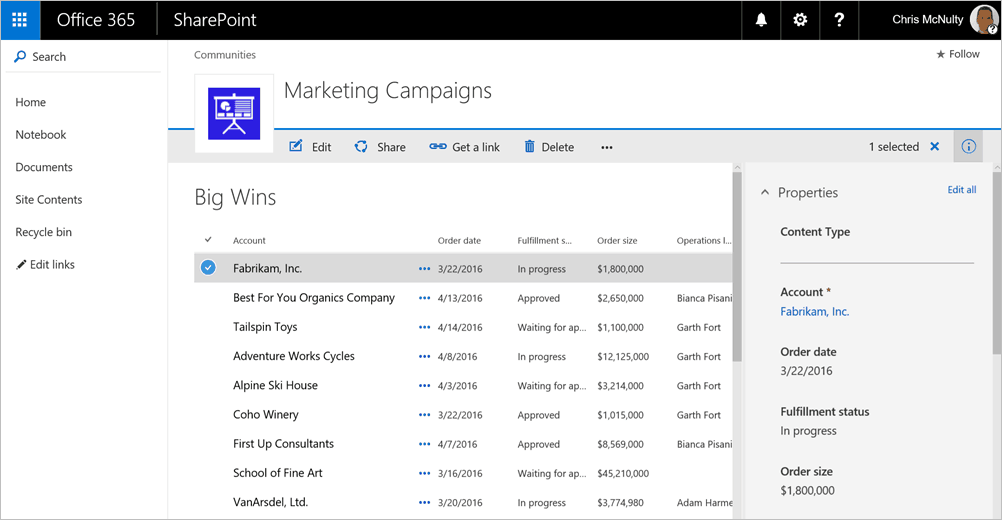 Flow and PowerApps are both currently in public preview, but they already seem like promising additions to streamlining business processes in Sharepoint. If you're not familiar with Microsoft's tool, Flow is a service similar to IFTTT and Zapier but aimed specifically at the enterprise. By integrating Flow with Sharepoint, Microsoft aims to "automate workflow and data exchange between SharePoint and a variety of Microsoft and third-party services."

Additionally, Microsoft's PowerApps service allows anyone to create custom web and mobile apps that can be used within companies to get jobs done. Thanks to this new integration with Sharepoint, Microsoft explains that "You can build efficient mobile forms and apps directly from a SharePoint list, without needing to write code."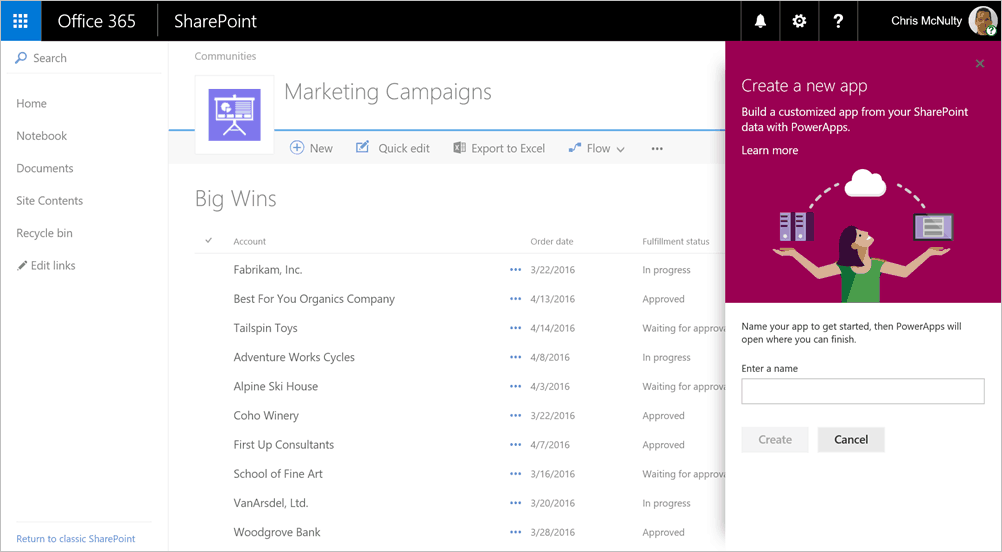 You can watch the following video to learn more about PowerApps and Flow integration with SharePoint:
These enhancements will begin rolling out to Office 365 First Release customers the first week in August 2016, and the company plans to add PowerApps and Flow to the command bar after that period. We invite you to read the full blog post to get more details, and sound off in the comments if you're looking forward to using these new features in Sharepoint.
Share This Post: