Samsung USA has announced an incremental update to its 13.3-inch and 15-inch Notebook 9 ultrabooks, bringing slightly better specs including Intel's latest Kaby Lake processors in a slimmer body. Both models now feature an ultra-slim bezel and a near edge-to-edge display which can now recline 180° - but the slim laptops should also be very durable with a single shell structure housing a fast charging battery.
Among other highlights, the ultrabooks also include one USB-C port in addition to two traditional USB 3.0 ports, a fingerprint sensor as well as a Wi-Fi transfer technology to easily share files with other devices. Here are the detailed specs of the updated Notebook 9 line: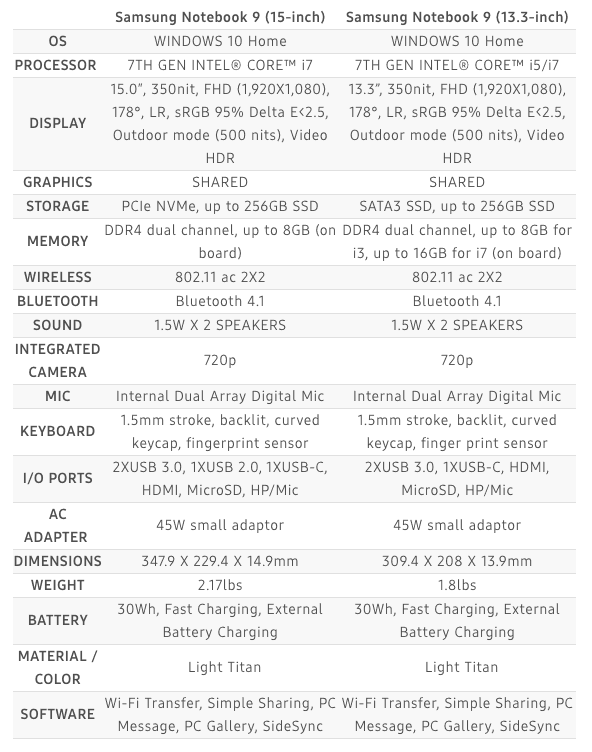 Pricing and availability have yet to be announced by Samsung US but in the meantime, the company is offering a $100 discount on the old 13.3-inch model ($899) through December 24. We'll let you know if we learn something new about this updated portfolio.
Share This Post: