Saints Row is out now for Xbox consoles. This series reboot puts you in the role of "The Boss," (who is completely customizable, especially when you download the Boss Factory) joined by your allies Neenah, Kevin, and Eli. The game brings a new city to explore, with new characters and a new story.
There are three new factions to contend with as you endeavor to build up your empire: Lost Panteros, The Idols, and Marshall Defense. Rising to the top will involve a fair share of gunfighting and high-speed chasing through the city of Santo Ileso. Thankfully, you will be able to modify your arsenal as well as your fleet of vehicles and eventually even your headquarters.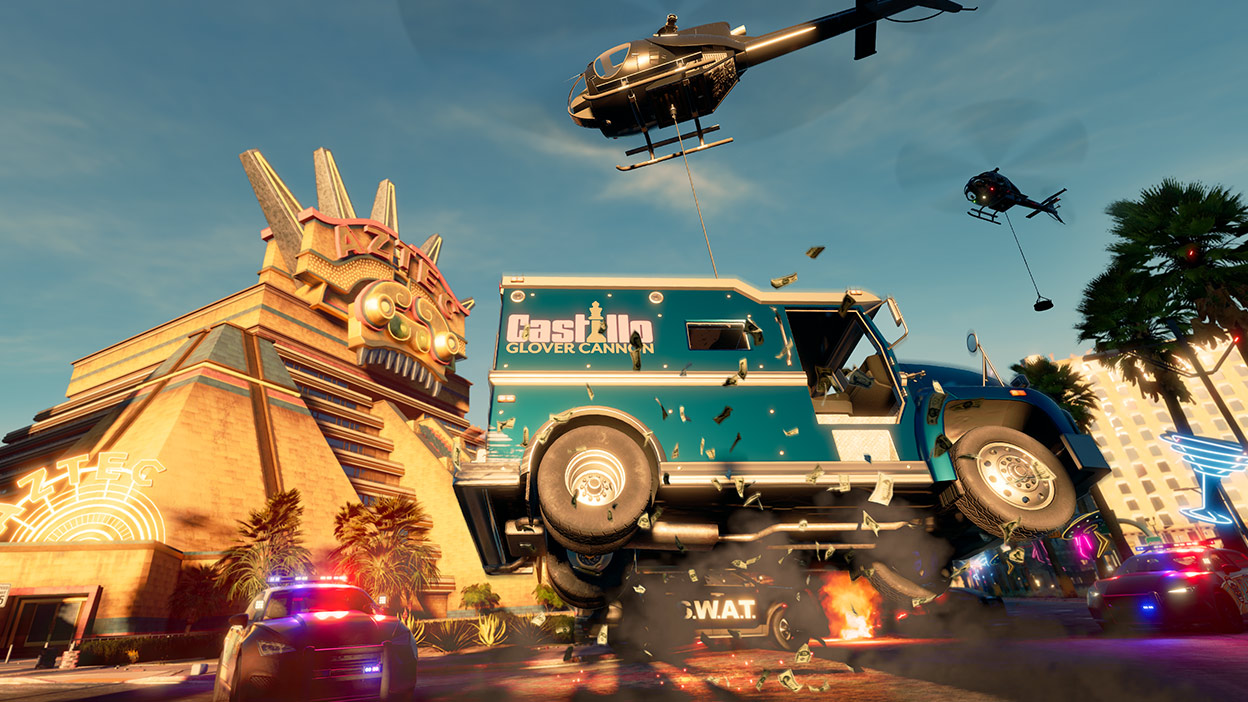 The entire campaign can be played cooperatively with two players, and is a great way to experience the game. Plus, players who register and link their Saints Row profile on SaintsRow.com will receive the Marshall Rocket Launcher to get their journey started off right.
Head over to the Xbox Store to get the game. It is available in Standard, Gold and Platinum editions.