Perhaps, feeling the pressure from competitors such as Slack and Microsoft Teams expansion of their native integrations across platforms, web based collaboration tool Trello is making the jump from browsers to the desktop.
Trello is making the move from being a mostly browser based solution to getting native app status on Windows and Mac operating systems.
Announced today, Trello users will now be able to get the same level of quality they received from using the service via the web, as well as native functionality such as desktop notifications, card creation using keyboard shortcuts and Touch Bar support on MacBooks.
As Trello CEO Michael Pryor puts it, "The desktop app has been on our roadmap and something we've wanted to do, but as a scrappy startup we couldn't do everything at once so we decided to focus on making our mobile and web experiences great for our users."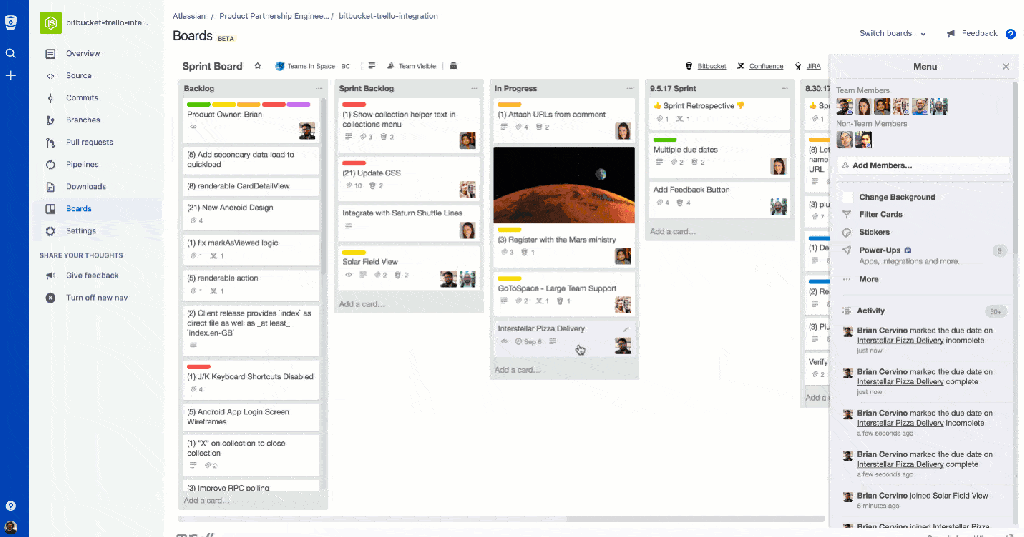 Now, it would seem that Trello has grown beyond scrappy startup status and has its eyes set on even larger goals as the desktop app reveal is part of a larger integration announcement.
Trello now has support for Stride audio and video conferencing from within the app as well as easier Bitbucket, Dropbox, Paper, and Confluence Cloud set ups.
The macOS version of the app is available now with the Windows app coming tomorrow.
Share This Post: