On September 4, 2018, PlayerUnknown's Battlegrounds (PUBG) will be releasing a new G-Coin currency and Crate System. As noted in a post in the Xbox PUBG forums, G-Coin was created specifically for Xbox One players.
"G-Coin was developed specifically with Xbox One in mind. We developed this currency system as a way to adapt to the needs of the Xbox ecosystem and the absence of a Marketplace. As PUBG's economy is still relatively new on the Xbox platform, we had more flexibility to make changes and implement community feedback."

Besides G-Coin, PUBG will be testing some lobby features of their PUBG Test Server (PTS) too. The PTS is a separate PUBG server that is free to download if you already owns a copy of PUBG. The PTS is available from the Microsoft Store. The PTS will be open up until September 4, 2018.
"PTS will be available to all players, available maps (Miramar, Erangel) will be the same as live servers. Please be aware that only Solo TPP on the NA server will be available to play on due to lower player numbers compared to live servers, which can lead to extended matchmaking times.

Schedule:
PDT: August 29 5:30am
CEST: August 29 2:30pm

PUBG Test Servers will be open until 1.0 launch. Please note that this update will not include new in-game content or hotfixes. This update will be using the same build as the last PTS update, with G-Coin and the new crate system."
As far as G-Coins are concerned, each player will have 13,000 G-Coins, which is enough to purchase everything available in G-Coin. As an added bonus, everyone will also receive 100,000 BP on PTS. Please note: Event Pass: Sanhok will not be available to be purchased and used in the PTS.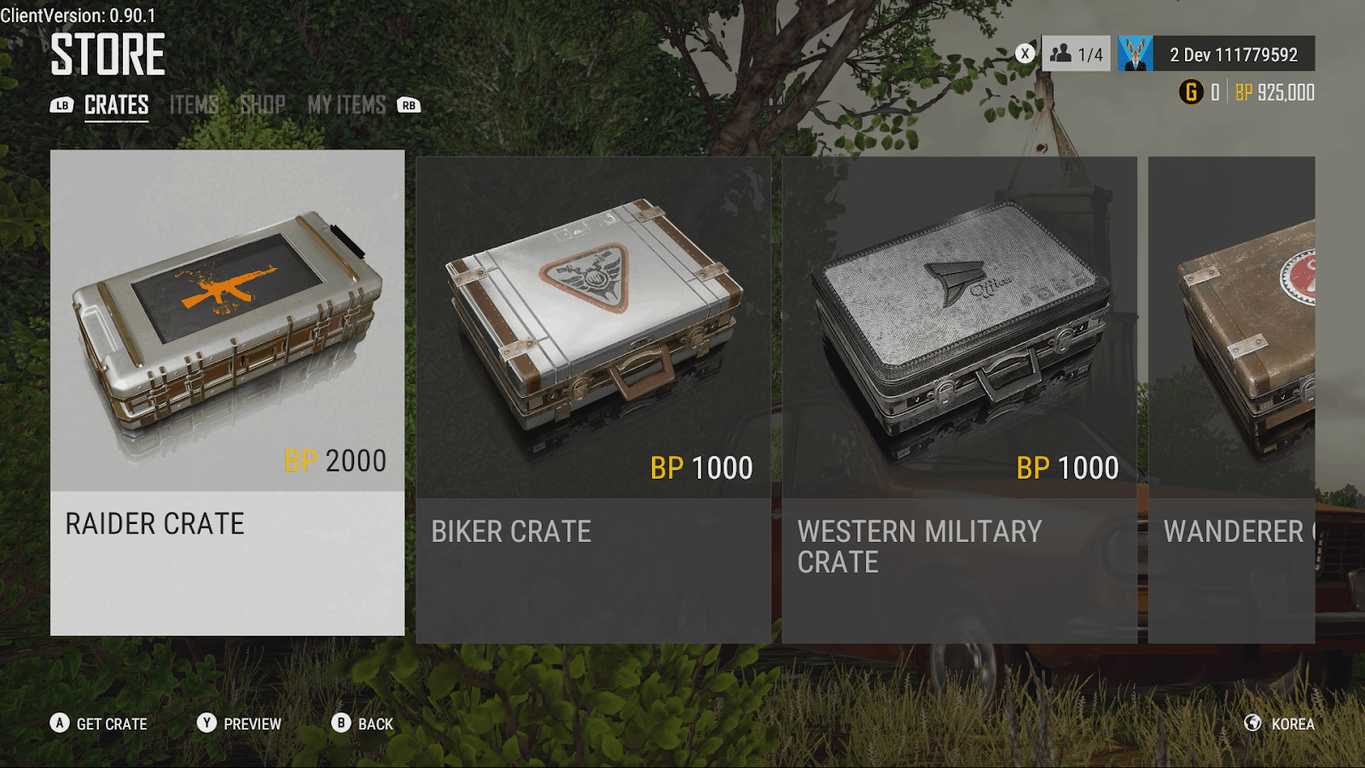 G-Coin can be purchased in the Microsoft Store or in the in-game store. However, G-Coin cannot be used to purchase crates and can only be sold for BP. G-Coin can only be used to buy skin sets and parachute skins. Here are the five new crates that can be purchased using BP:
Wanderer
Survivor
Biker
Western Military
Raider
Weapon skins will be available through the Raider Crate. In the future, there will be other ways to buy weapon skins too. PUBG is available for Xbox One for $29.99 in the Microsoft Store.
Share This Post: