Piper, a company that is selling computer kits that lets you augment the Minecraft experience through electronics, has just raised $2.1M according to a report from Techcrunch. Among the investors are Princeton's Alumni Entrepreneurs Fund, Reach Capital, 500 Startups, FoundersXFund, Skype co-founder Jaan Tallinn and the founder of the Makey Makey invention kit Jay Silver.
If you're not familiar with Piper, the company is selling a $299 computer kit for kids and parents which is designed around Raspberry Pi 3. The kit includes everything needed to assemble a fully functioning computer including a hand­crafted wooden computer case with HD LCD display, a USB mouse and various electronic gadgets (LED lights, buzzers, buttons, switches, sensors and more) plus the PiperCraft, a Minecraft story mode adventure that you play by building and programming electronic modules. To enable a good gaming experience,  The Piper Computer Kit is also wifi-enabled to allow multiplayer gameplay and sharing capabilities.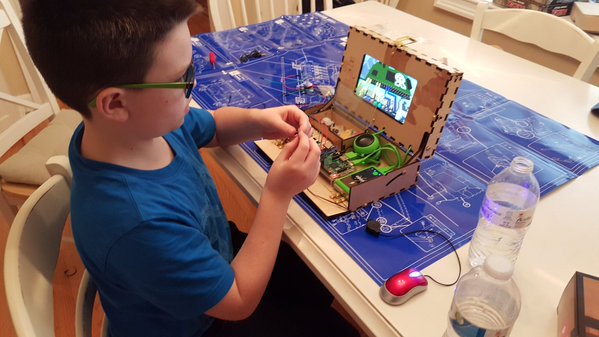 According to the founders, the Piper Computer Kit was created " to inspire the next generation of inventors and creators" and the product has been endorsed by Apple co-founder Steve Wozniak himself. Piper co-founder Joel Sadler explained to Techcrunch that he sees the Piper computer kit as product designed to empower future inventors :
The Piper computer kit is like a Trojan horse for learning. It combines a familiar video game with physical building. Ultimately we want to boost everyone's creative confidence with technology, programming and engineering in a playful way.
https://www.youtube.com/watch?v=G9O1aNiig_Q
While Microsoft is not involved in this seed round, the Minecraft owner may be pleased to see the development of a healthy ecosystem around its massively popular game which has already been embraced as an educational tool. Do you think the Piper Computer Kit can be a good tool to help kids understand how to build a computer while making it fun with Minecraft? Let us know what you think in the comments below.
Share This Post: