The Office team announced today some pretty significant updates for the iOS and Android versions of the ubiquitous Outlook app. Just like the Outlook desktop app, Outlook for iOS and Android are all-in-one apps that allow users to manage their emails, contacts and calendars, but until now the People experience was quite limited, to say the least.
Fortunately, that will change with the next version of the email client which will bring three major features on iOS and Android:
The app will finally let you add and edit contacts for Outlook.com and Office 365 accounts, and the Office team said that support for Google contacts is coming soon.
The contact card has also been redesigned to provide more details about recent conversations, shared files and upcoming meetings. For iOS users, tapping a phone number will also let you to choose between calling, messaging or FaceTiming your contact, which nearly makes Apple's native Contacts app unecessary.
Lastly, it will be possible to save your contacts on the Outlook app to the native Contacts app on iOS and Android. "This allows you to easily see the name of a contact when you receive a call or text message from them, and view all of their contact information directly in the built-in Contacts app," explained the team.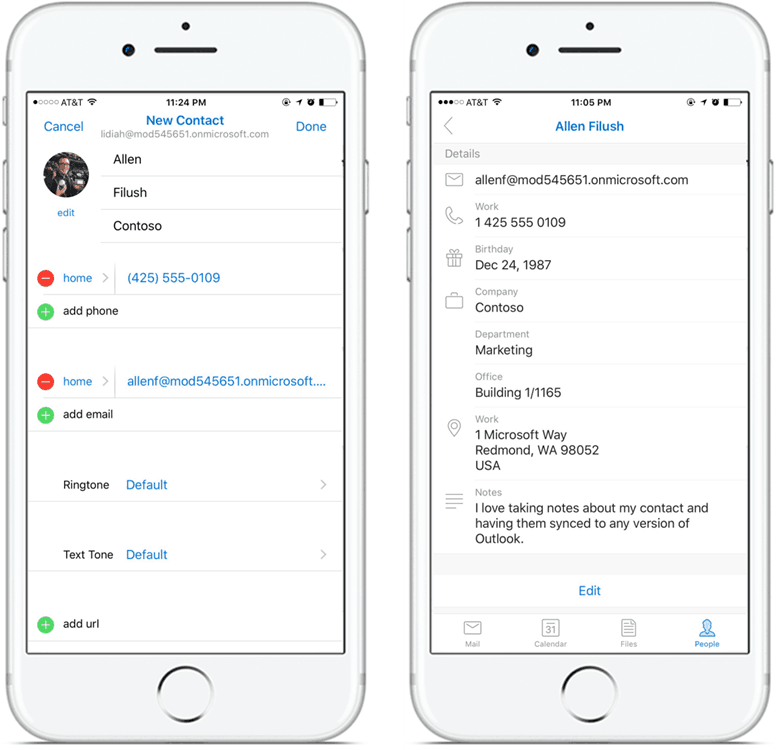 The new update will be available today on iOS and "soon" on Android devices, sound off in the comments if you think these new features will make the email client a better all-in-one app!
Share This Post: