Jeffrey Stephenson, a very talented creator of hand-crafted PCs, has just achieved a masterpiece, as noted by ZDNet. Called SkyVue, his latest creation is built using sapele wood (an African member of the mahogany family) and finished with an aluminum trim, and the result looks like an old-school skyscraper with a classy art deco style.
If you're wondering about the inside, SkyVue is built around a cut up aluminum case and features a Gigabyte GA-Z107N-WIFI mini-ITX motherboard mated to a Gigabyte GV-N960IXOC-4GD mini-ITX GTX960 video card using a riser card. The PC also uses a HyperX Predator M.2 SSD boot drive and a Corsair 2.5" SSD storage drive mounted in the base alongside the Silverstone SFX power supply. Last, SkyVue is also water-cooled thanks to a Corsair H5 SF low profile water cooling system.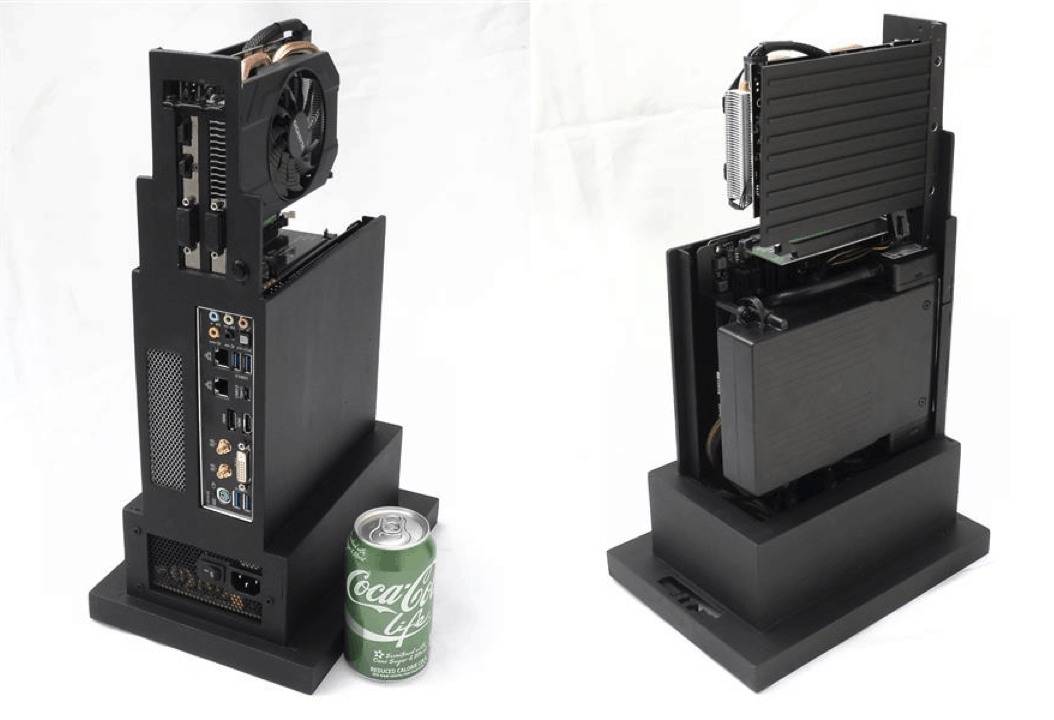 Stephenson, who describes himself as a "hobbyist computer designer and translator of retro styles onto modern computer equipment" explained his creation process to Zdnet:
"I cut up the case leaving only the minimum needed to mount the equipment. I termed this a bikini chassis. Only what is barely necessary. I reinforced the remaining structure with aluminum angle to regain rigidity."
We were already fans of the self-made Lego shell a Redditor made for his Surface Pro 3, but this definitely pushes hand-crafting to the next level and we strongly encourage you to check out Stephenson's other amazing creations on his website. Tell us in the comments if you're amazed by this hand-crafted PC design!
Share This Post: