During a recent interview with The Verge, Panos Panay sheds light on the future of Microsoft and its products. For those who do not know, Panos Panay leads Microsoft's engineering team for all their products. Panay's most recent accomplishments include the newly announced Lumia 950 & 950XL, Surface Pro 4, Surface Book, and the Xbox.
The interview begins with an insight into the Surface Book and the ideology behind it. Panay told The Verge, "A product like this takes years… Surface Book came about in the sense that a lot of people had been asking for a Surface laptop, right out the gate."
Consumer's desire for a Microsoft laptop was to be expected. Although the Surface line has come a long way from its inception, the original product created space for a new type of device, a space that Surface users have come to love. Over the past three years, Panay and his team have, in a sense, perfected the Surface design, creating an aesthetically pleasing design with great portability. The effect the Surface Pro has had is evident in today's computing industry as companies such as HP are creating their own iterations. Even Apple's iPad Pro shows a similar design language.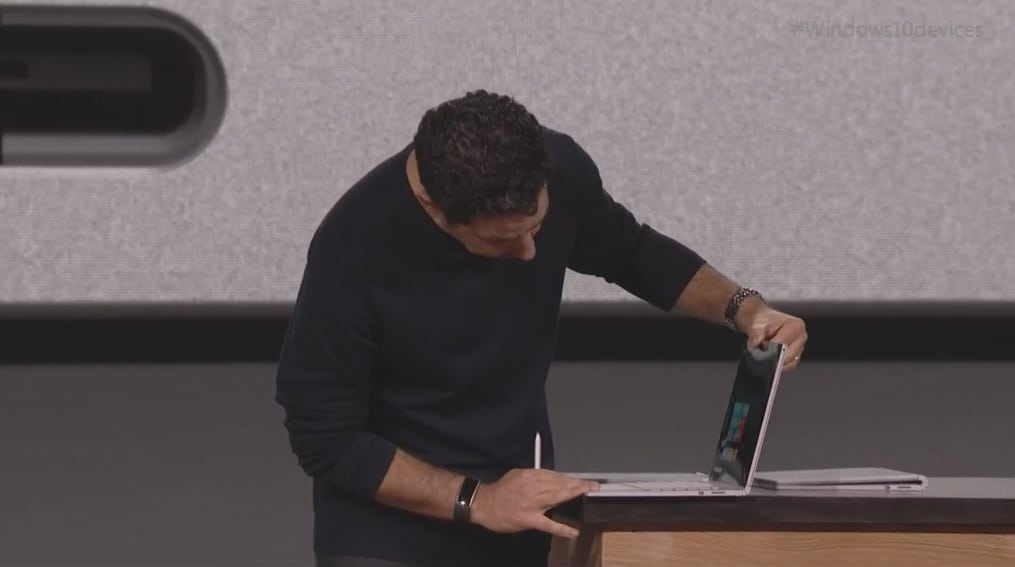 "In Surface we look at it that we're going after premium and we want to reinvent categories… That's why it was never just a laptop," Panay says. As anyone who has used a Surface Pro device, these devices are much more than just a laptop. However, the Surface Pro introduced a new breed of device, a hybrid tablet and laptop, and it was difficult for Microsoft to "frame" the device, comparing it to other devices currently in the market. As Panay goes on to explain, this is why the original Surface Pro was often compared to the iPad.
"It's not about going after anybody, it's not supposed to be that. It's framing… When we launched the original Surface Pro, people compared it to an iPad, because I didn't frame it and I've regretted that ever since."
After a few years, however, the Surface Pro 3 has become a premium device not just for consumers, but for major corporations such as SkyWest as well. What has made the Surface line successful is its extremely premium design and flexible functionality. Neither the design or functionality are by coincidence, of course, as Panay goes on to explain that the company is not only competing with the likes of Apple, but they are trying to inspire other great works from OEMs.
Of course we're competing with Apple. I'm not shy to say it… That's where I put most of my energy. Making premium devices and reinventing categories that essentially puts us in a camp to fundamentally compete with Apple devices. Let's inspire, let's push to reinvent. Let's give something others to look at and go, 'Come on let's go do this, let's get this done."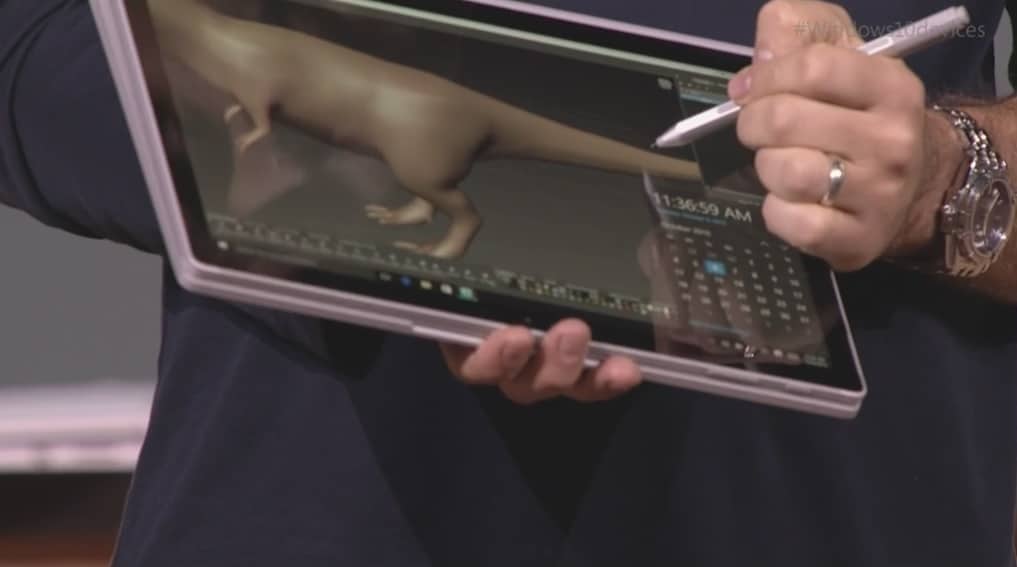 [pullquote align="left" cite="" link="" color="" class="" size=""]Of course we're competing with Apple. I'm not shy to say it… That's where I put most of my energy."[/pullquote]
Microsoft is not only trying to inspire by design but also with functionality. Products from the Surface line appear to relegate current devices as obsolete, introducing new paradigms for how devices are made and used. The Surface Book is a shining example of such. However, the design of even this product was inspired by the Surface Pro itself, modified to work better as an actual laptop while maintaining the versatility and portability of a tablet. Going forward, Panay looks to spread this design language though all of Microsoft's products.
Over time you want a consistent thread between the products, especially the hardware as well... "I think what you have to think with overall devices is making sure we are able to get that consistent premium fit and finish that people are expecting from Microsoft… "You always work off the foundation as a starting point, and this foundation we've got is phenomenal and the consistency will come."
With this in mind, devices like the Lumia 950 and 950XL that share designs from other Nokia inspired phones further exemplifies Panay's point that consistency will come. As Microsoft has created the Surface Book to resemble its smaller cousin, the Surface Pro 4, it is likely that we will eventually see a Surface Phone and perhaps a resigned for future Xbox products.
What do you think of Panay's comments? Are you looking forward to a Surface filled world?
Share This Post: