Not that long ago, Google introduced its Chrome OS, which features a web-centric design and usability. Looks like Apple is offering a similar and competitive functionality with the upcoming Mac OS X Lion.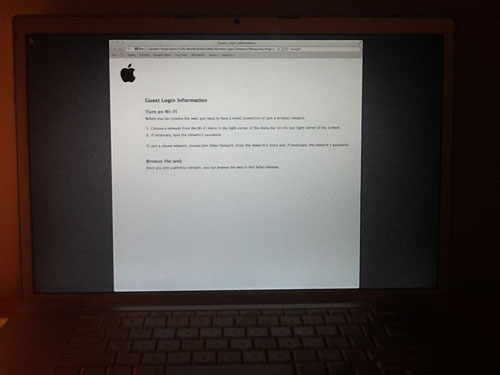 With the recent launch of Mac OS X Lion beta, a new feature was discovered called "Restart to Safari." As we all know, Safari is Apple's flagship internet browser introduced in 2003. Once in the OSX Lion's user lock screen, the user is given the option to "Restart to Safari" rather than logging in. This feature will boot the computer into a browser-only mode, similar to Google's Chrome OS. You can't do anything else but use the Safari browser.
The browser only mode allows for unauthorized users to simply browse the internet using Safari rather than having access to any personal files or applications on the computer.
Apple's intentions differ from Google though. Apple wants to offer its users a nice little option to use Lion as a secure and anynomous way to use the internet. Perhaps this will be useful in kiosks? Google, on the other hand, is working with manufacturers to actually build laptops that are browser-only. Critics will argue that Apple is copying Google's idea here, but in the end, the user benefits by having two choices.
Mac OSX Lion will be available in July for $29.99 in the Mac App Store.
Who here would prefer Apple's OSX Lion's browser-only mode over Google's Chrome OS? Leave your thoughts in the comments section below.