Microsoft Technical Evangelist Bruce Harris has revealed a few interesting tidbits about the hotly-anticipated HoloLens device at an event in Tel Aviv. Harris was recorded by an event goer and we've embedded the video below for your viewing pleasure (22 minutes in length).
Harris says any app that is built for Windows 10 will run natively on HoloLens, but obviously, developers will need to create 3D apps that utilize the HoloLens to its full potential.  The head-worn fanless device uses WiFi and Bluetooth and is not available in a wired option. The battery life is "very much like a laptop" and depends on what you do with it. You can average 5 to 5.5 hours on basic use, and 2.5 hours with "highly-intensive" use.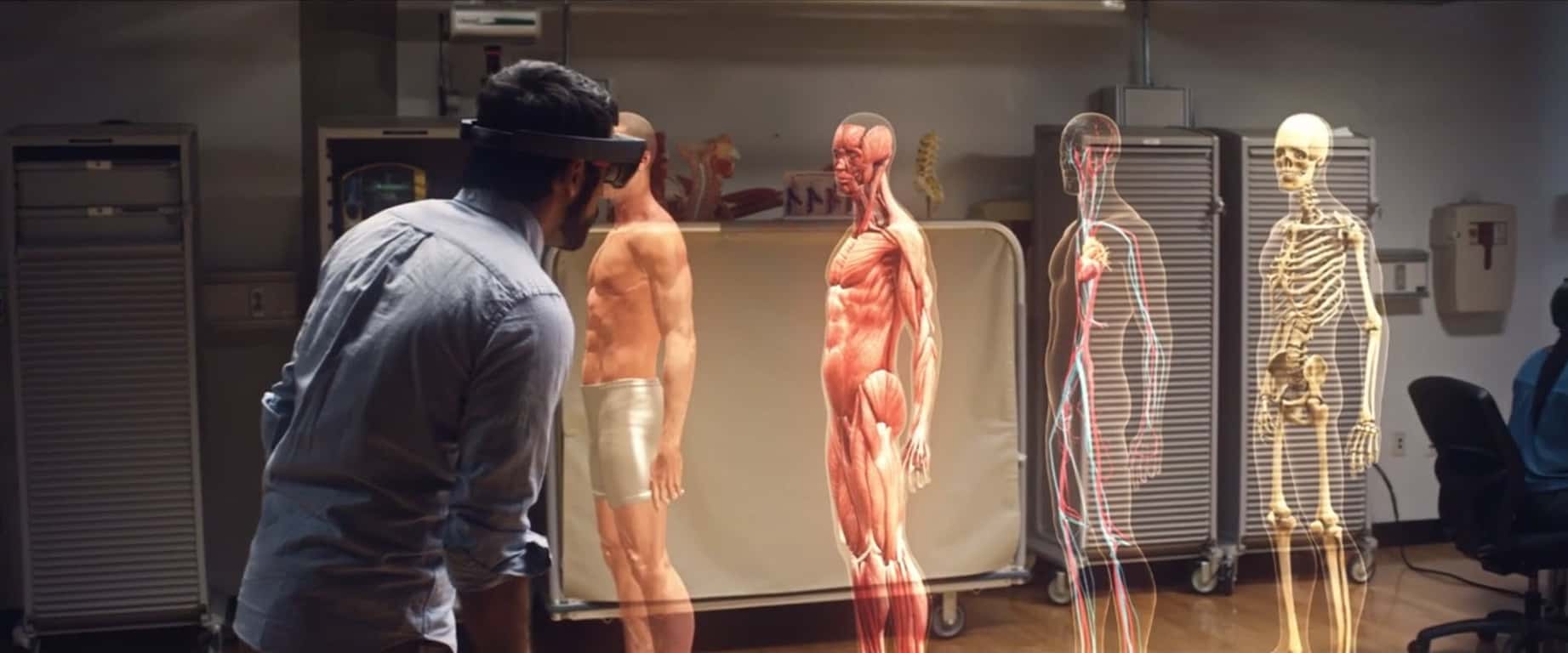 Similar to the Kinect's IR sensor, the HoloLens builds a 3D model of the environment you are in by identifying the fixed structures and create interactive holograms that can be created as if they were real objects.  Since the HoloLens is a mobile device, you can move around in the environment. The FOV (field of view) is not all-encompassing, meaning there is a real-world "border" around your view preventing you from having any motion sickness that is typically associated with virtual reality devices.  The FOV is similar to a 15-inch monitor that is about one to two feet away from your face.
Harris also mentions that the HoloLens can share an experience with other HoloLens users, allowing them to view an object at the same time. Obviously, this is dependent on bandwidth and connectivity. Imagine the possibilities when it comes to gaming!
SO excited to share a taste of the supersecret HoloLens world I've been living in! #MadeWithHoloLens #HoloLensHYPE! pic.twitter.com/Yu5vy4RdmV

— Andrea Chang ✨ (@TheSparkly) November 28, 2015
No word yet on exactly when consumers will be able to get their hands on the HoloLens. Developers are expected to snag this device sometime this year. Microsoft has already opened up a special HoloLens showcase experience for developers at its flagship store in New York.
You can watch the video below. This video was first spotted by re_kinect on Reddit.
https://www.youtube.com/watch?v=YgmvekSmhrM