After many months of rumors among fans of the popular American stock car racing series, the latest NASCAR game is finally official. Racing game publisher and esports ecosystem provider Motorsport Games has just announced NASCAR 21: Ignition.
Coming on October 28 and pre-orders starting August 12 on PlayStation 4, Microsoft Xbox One, and PC through the Steam store, this latest game is being called a "true to life simulation of NASCAR." The game is powered by Unreal Engine and Studio 397's highly-acclaimed rFactor physics engine.
This should give gamers a more authentic driving experience with immersive gameplay, dynamic AI, and stunning visuals. Naturally, that also means the game comes complete with official drivers, teams, and tracks from the 2021 NASCAR Cup Series. There are even broadcast quality pre-race build-up and post-race replays. All broadcast voice-over work will be provided by MRN Radio, the Voice of NASCAR.
Motorsport Games says drivers will be face-scanned into the game to provide their realistic representations, with heightened attention to detail regarding tracks, grandstands, and pit experiences.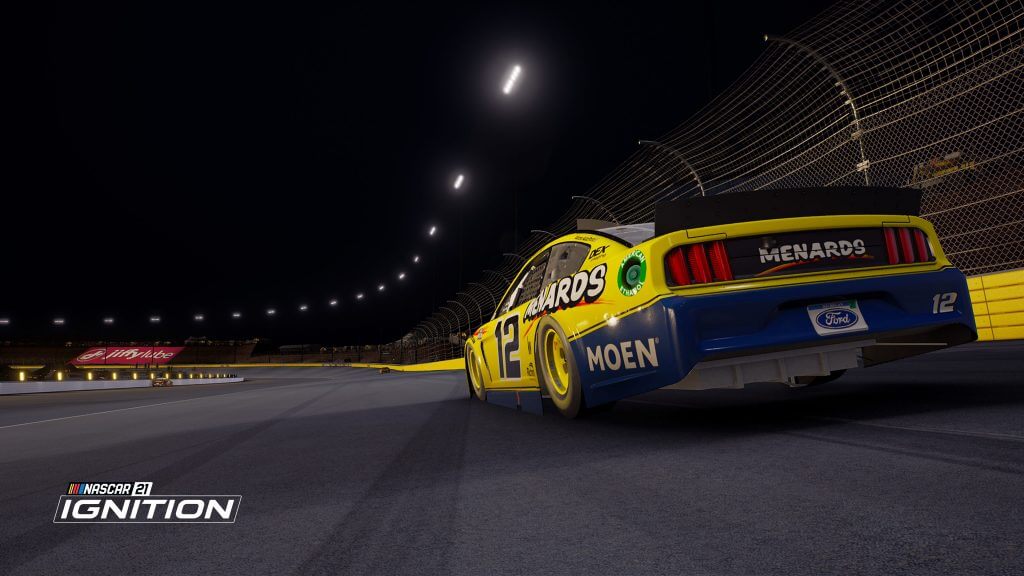 Some new features coming in NASCAR 21 include the ability to dive straight into the action with "Race Now" while competing as their favorite official driver from the Cup Series.  Online races will support up to 40 players, and there's even a brand new Paint Booth for customizations of paint schemes.
The game will have a free upgrade path for the Sony PlayStation 5 and Microsoft Xbox Series X/S post-launch, with free downloadable upgrades available for other users as well. Anyone who pre-orders NASCAR 21: Ignition Standard or Champions Edition will be given early access to the game two days in advance, a "Traxion.gg" paint scheme, and an in-game career boost.
Anyone who pre-orders the digital version of the Champions Edition or Standard Edition will be given
early access to the game two days in advance and a "Traxion.gg" paint scheme. Players who purchase the Champions Edition will also receive exclusive availability to unlock Bill Elliott as a playable character, his paint schemes, in-game career boost, and the season pass, which will include all three DLC packs. Pre-orders for the game are available at www.nascarignition.com.
Share This Post: