Mixer beta apps for iOS and Android get new features, more on the way
Microsoft is updating its Mixer beta apps for iOS and Android today, and the new mobile clients have been redesigned from the ground up. "Our beta update today features significant enhancements to the core user experience, content discoverability, app performance, and personalization — but it's just the beginning," said Jerome Holman, Senior Program Manager on Mixer Mobile Apps. "Look for a faster cadence of updated builds, and we hope to hear from the community directly on what's important."
First of all, the trending section has been redesigned with a top carousel, under which you can find top games and trending streams on Mixer. "We've also significantly improved the filtering tool, allowing you to specify game broadcasts with Interactive, Co-Streams, or Faster Than Light (FTL) Technology," explained Holman.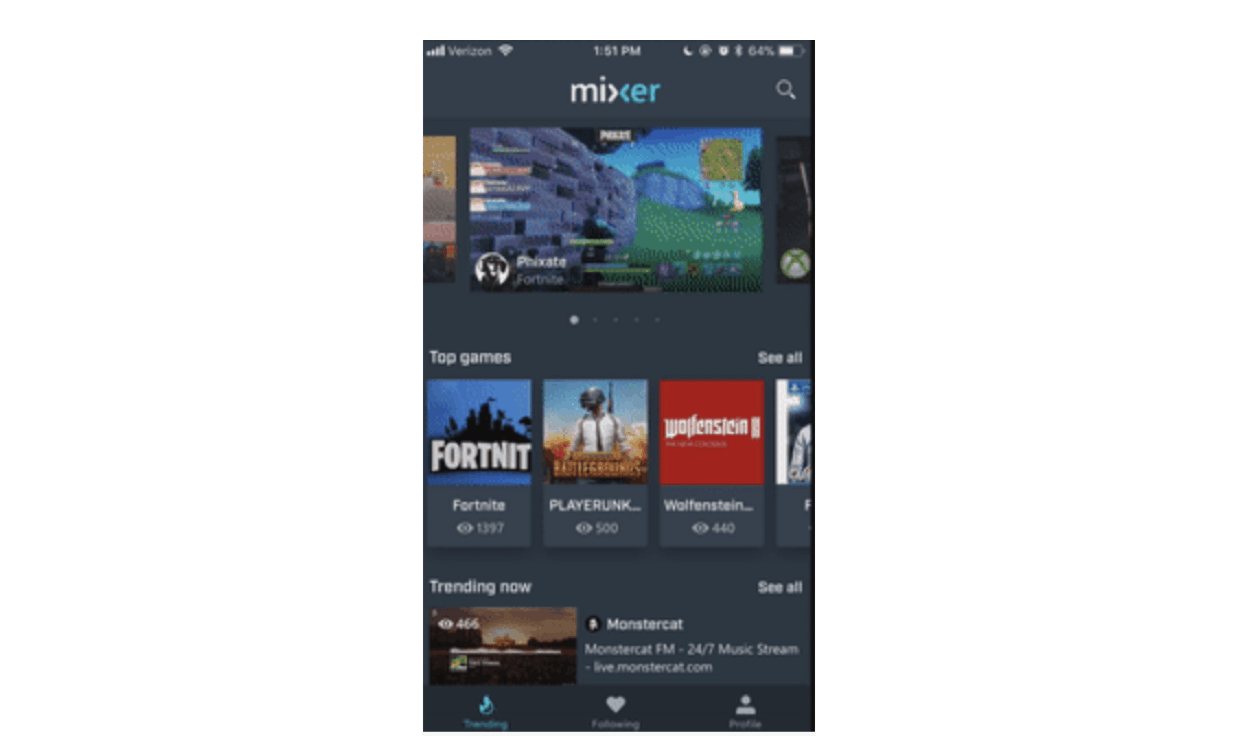 The brand new codebase should also bring significant performance improvements on both mobile platforms. "Everything in the app is now faster and more reliable than ever before," noted Holman. "From FTL playback to simply navigating throughout the app, we've sweated every detail to make sure your experience is smoother." You'll also notice a new Following section in the bottom navigation bar, and the Profile section has also been improved with additional controls.
"We couldn't fit every feature into this initial beta, but we hope to finish the features rapidly with your bug submissions and feedback in the coming weeks," added Holman. Pretty soon, you can expect more reliable push notifications, further chat parity features with the Mixer website as well as co-streaming playback experience improvements. To try the Mixer beta app on mobile, you'll have either sign up on the Google Play Store if you're on Android or fill this form if you're using an iOS device.
Further reading:
Android
,
iOS
,
Mixer