The Android and iOS Mixer apps updated today with the recently announced improved Home screen and clips functionality.
The Home screen now contains a much wider variety of streamers and categories which should improve discoverability enormously for those that have found it hard to grow their audience with the influx of major influencers such as Ninja.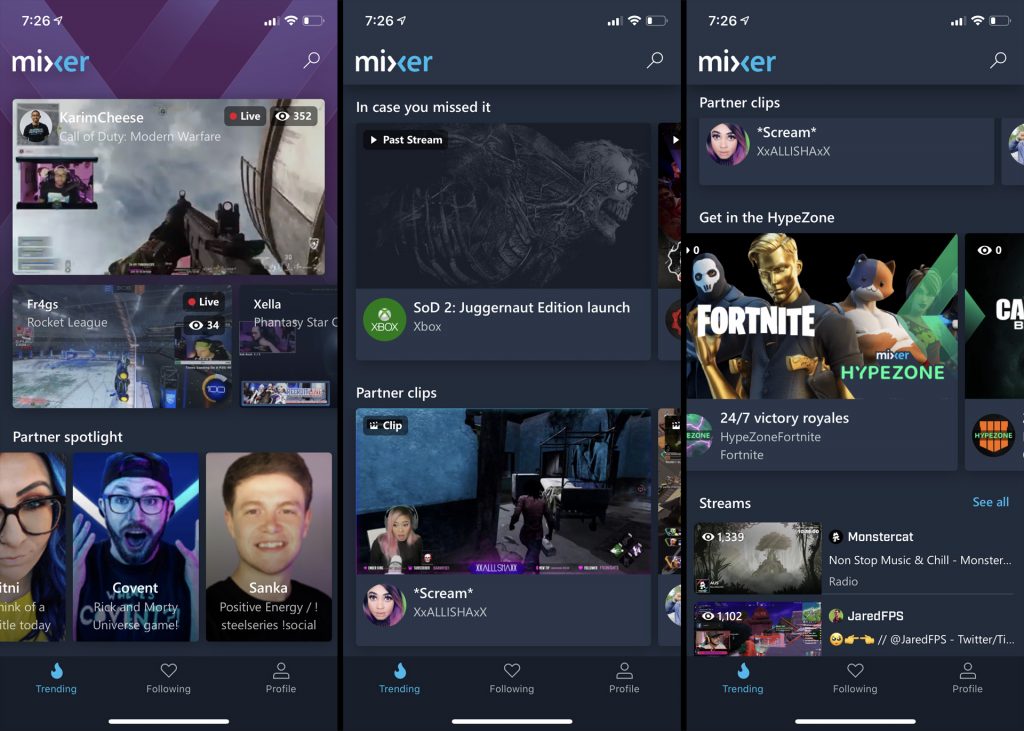 Here's the official release notes with all of the changes:
Find all your favorite streams easier with the freshly updated Home section!
All users can now create clips on Partner and Verified channels if the streamer enables it with rank or role based access
We've added a new bell button that you can use to choose when to get notified when a streamer goes live
Player version visible under player settings menu
Microsoft's video game streaming platform has grown quite a bit this past year with a large increase in streamers, viewers, and features.
Do you use Mixer? Let us know why or why not in the comments below and then follow us on Pinterest and YouTube for more Microsoft news.
Share This Post: