Microsoft's Project Oxford attempts to extract the emotion from photos to tell just how happy, or unhappy, the subject is. The Emotion Recognition site launched today and allows users to insert either an image URL or upload a photo from their personal library. Similar to the "How-Old" website that launched in May, this program then uses both facial recognition and artificial intelligence to deduce the subject's temperament.
The emotions detectable are happiness, surprise, neutrality, fear, contempt, and disgust. A list is displayed once the user hovers their mouse over the highlighted face. In addition to the emotional levels displayed, the program also prints the results in computer code for programmers. As with other Project Oxford research programs, the API's for this program are made available for developers who are encouraged to incorporate these technologies into their apps.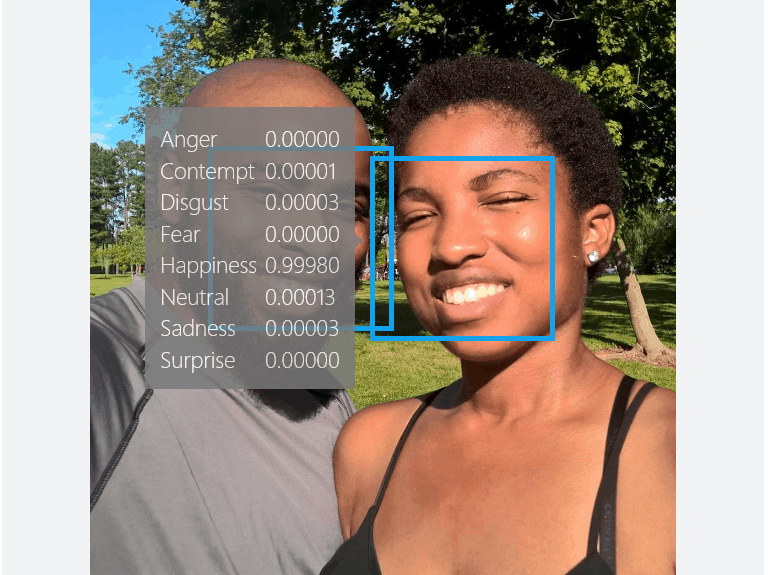 Project Oxford's effort is a glimpse into what can be done with these sophisticated programs. It will be interesting to see how other developers decide to use things like facial and emotion recognition in their apps. What sort of features would you like to see using Project Oxford's emotion recognition software? Let us know in the comments below.
Share This Post: