Microsoft has updated its GroupMe app for iOS devices today. The update offers various fixes users may have been facing, including an issue with inline Instagram messages, improvements to the camera when selecting an avatar, as well a fix when previewing images on iPhone models from 6 though 8.
* Fixed inline Instagram messages
* Fixed missing back button in multiple views
* Fixed broken options in event reminder
* Improved camera use for avatar selection
* Fixed image preview in iPhone 6, 7, and 8
* Misc bug fixes
GroupMe is a messaging app developed by the same team that makes Skype, and works on iOS, Android, Windows 10, the web, and even Xbox One consoles. The app sets itself apart from its competitors by allowing users to create group chats with anyone, even if they don't have the app installed. This works by delivering messages messages to them by SMS, without sharing the phone numbers of chat members, and also allows them to be removed at any time as well. The app is available for free, and you can download it using one of our links below.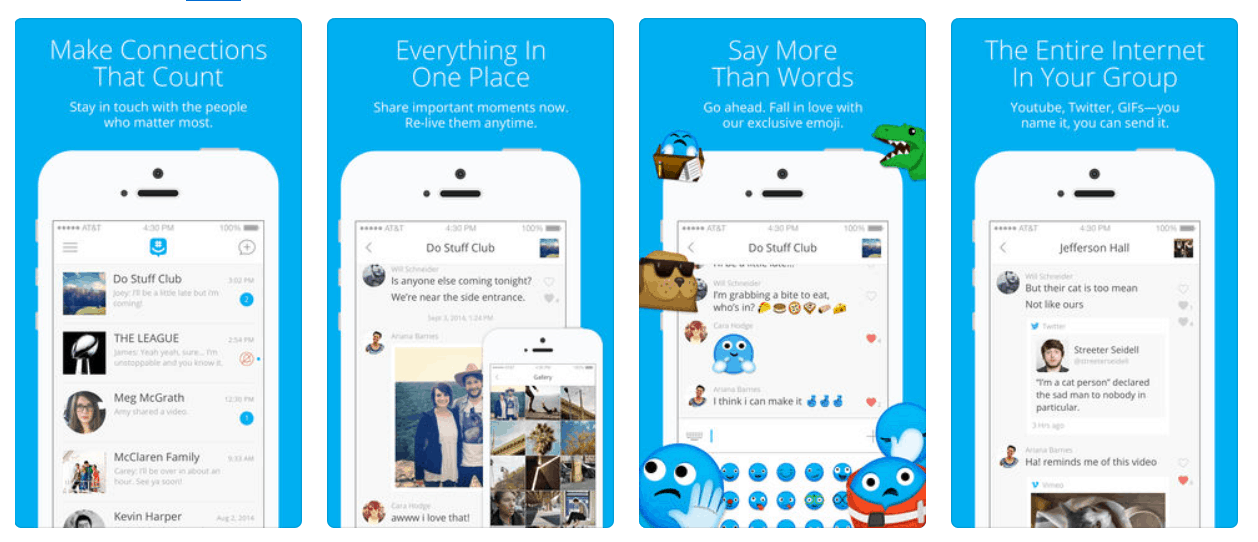 Share This Post: