It has been two years since Microsoft launched Windows 10, and the new universal Groove Music app that now works on PCs, phones and Xbox One consoles. While the app has gotten several updates and improved over this time, Rafael Rivera from Thurrott.com has learned that the UWP client will soon receive a major update. This update is unlike any other and will introduce long requested features such as music visualizations, an equalizer, playlist personalization, and more.
It is not clear when the update will arrive (or which features will make it), but Rivera has apparently dug through some of the codings in the Groove Music app to turn on and gain access to several of the upcoming features. As we previously reported, this makes it seem as though some of these features are already present, but are just waiting to be activated via a future app update.
Anyway, the first of the new features are Music Visualizations. You may be familiar with these animated images from Windows Media player, and they will soon make a return to Groove Music. There is two type of visualizations, one which Rivera says creates "paper like ribbons" and another which "fills the screen with particles that fly around a central but moving point all while changing colors" based on the music and amplitude of songs which you are playing.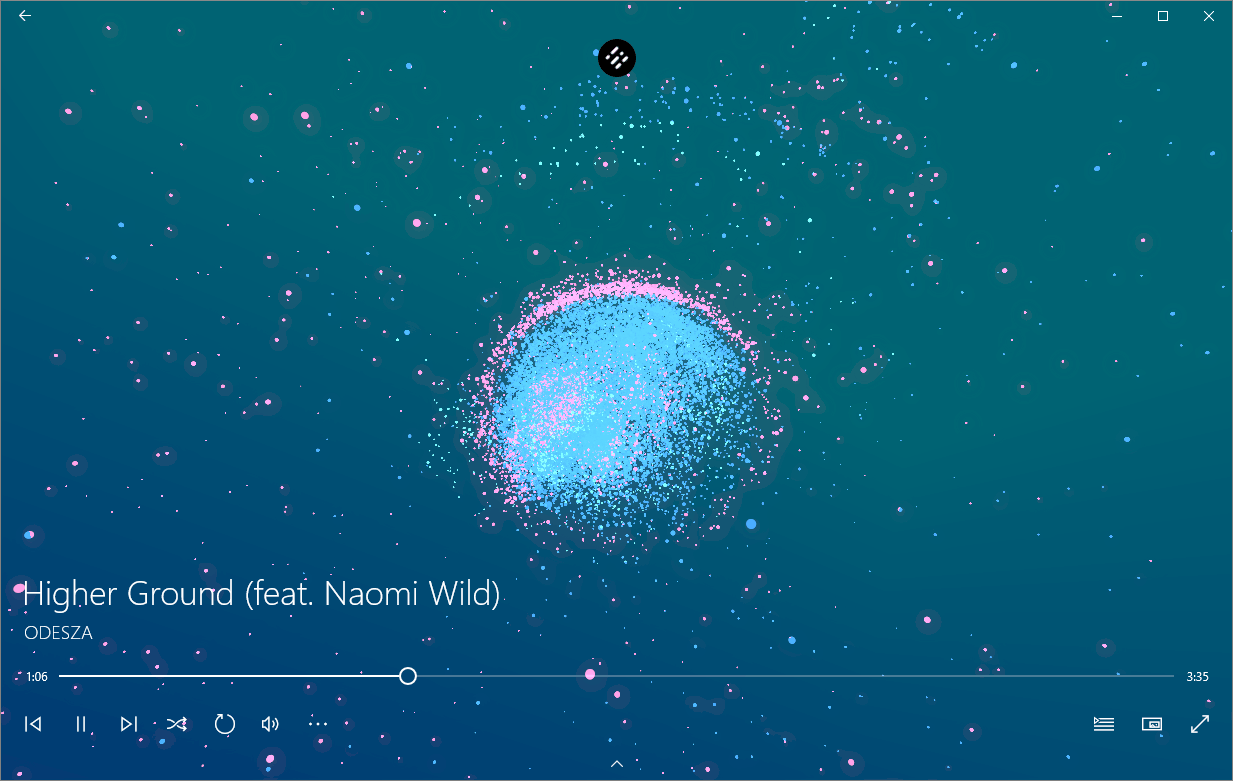 Next up is a Music Equalizer. As you can see in Rivera's screenshot below, the equalizer features sliders which can be used to adjust the amplitude of audio signals and frequencies. There are also preset options, and the ability to create a 5 frequency band groupings.
Also coming is a Recommended Spotlight, which will give weekly spotlight playlists based on the music you have in your library, and what you've been listening to. There are also some signs of a new "mix" playlist option, which should automatically mix things up and give you suggestions based on artists, genres, and other elements entered into the search bar.
And, speaking of playlists, there are also some new playlist personalization options which are an addition to some changes which were introduced in a previous update. As seen below, users of Groove on Windows 10 will soon be able to add playlist descriptions, change cover art when sharing with others, take a new photo, and ink on album covers using Windows Ink.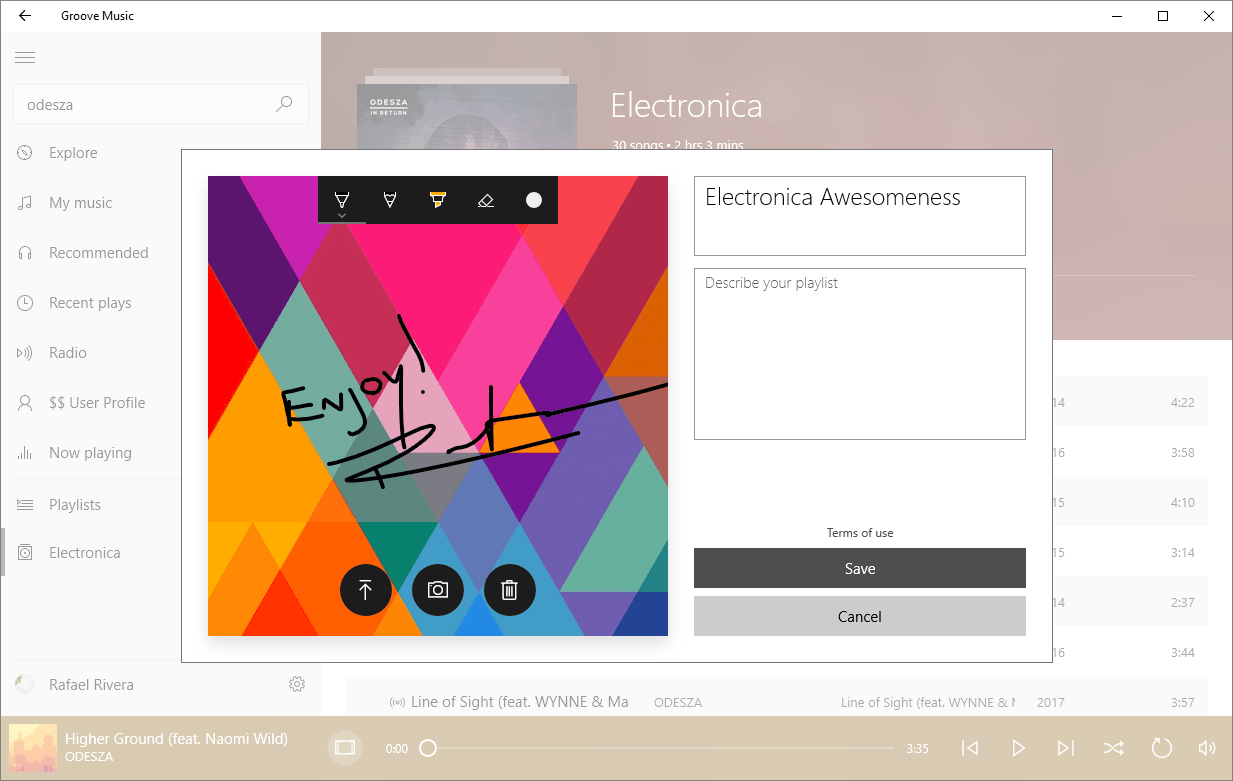 It's not clear when these features will be arriving, but they're truly awesome and will bring the app up to speed with Windows Media Player. We're hoping Microsoft will drop them soon in an app update, but for now, it's best to keep tuned for more information, and test drive Groove Music Pass for free by checking out a special promotion on Microsoft Rewards.
Share This Post: