Over the past few months, Microsoft's company-wide attention has re-centered itself around reestablishing the company as a 'software and services' business. Developers are being encouraged and promoted in their efforts to develop experiences beyond the traditional Windows ecosystem paradigm.  Microsoft's change of heart is no more evident than its recent attention to its Garage projects that allow developers to cater to iOS and Android operating systems while still working other Microsoft offerings.
We recently reported on an Android launcher that came courtesy of Microsoft's Garage project titled Arrow.
The app lets users experience a new interface that makes it easy to find recently and frequently used apps, contacts, notes, and reminders."
While Arrow isn't a Microsoft app or service in the traditional sense, the company is still very supportive of the team and developers behind it. A 30-person team commonly referred to as Loop is responsible for Arrow, and we've recently gotten a behind-the-scenes look at who they are and how Arrow came to be.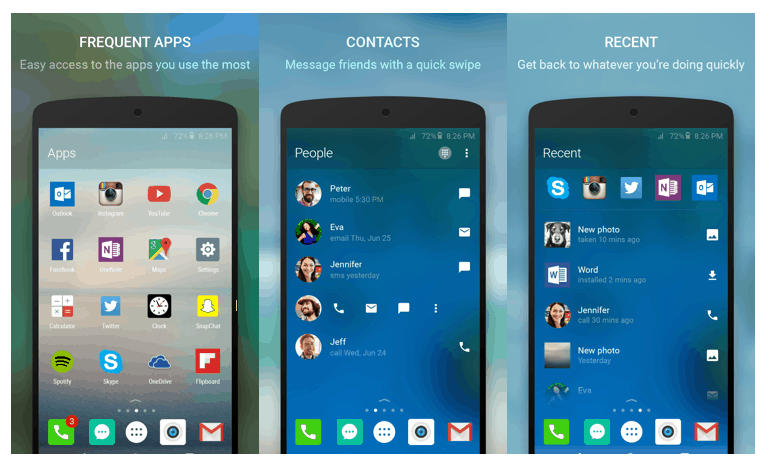 Microsoft's Chief Experience Officer Julie Larson-Green created Team SIX two years ago, to develop technologies and experiences that would work across services and platforms. An offshoot of Team SIX's efforts gave birth to the Loop group.
Steve Macbeth, a member of Team Six and former Program Manager for Bing Ranking and Relevance team, helped hand pick a small number of people would try to "innovate in the organization as well as in technology."
[pullquote align="left" cite="" link="" color="" class="" size=""]"Make Microsoft the best place for smart, curious, ambitious people to do their best work."[/pullquote]
The Loop team consist of 30 employees spread over two geographical locations. While the Loop team is headquartered in Microsoft's home base of Bellevue, Washington, twenty of the thirty employees work out of offices in Beijing.
Loop host two meetings every week, which, in and of itself is no different than any other team in a company. Fortunately, for the Loop team, they work at Microsoft and are afforded a certain privilege not seen by other teams at other companies or even within Microsoft itself.
Loop," uses the first meeting to "open the loop," with that week's goals, customer feedback, and other tactical conversations. That's the kind of meeting familiar to a lot of teams. At the end of the week, they do something different in "closing the loop." They use this time to connect as a team, to talk about what else is going on in their lives. They talk about their feelings and how they're showing up. It's a bonding experience that has forged trust and channeled passion for their projects."
The Loop team attributes this privilege to Microsoft's "cultural change" that is occurring under new CEO, Satya Nadella. In a companywide email issued last year, Nadella challenged employees within the company to "make Microsoft the best place for smart, curious, ambitious people to do their best work."
The Loop team also sees its meetings as fundamentally different than most meetings. Instead of setting aside a two-hour block that takes away time from writing code, everybody on the Loop team writes code, and there is no hierarchy to the team dynamic. The 'flat' organization of the Loop team is something Daniel Chu, a leader on the Loop team in Beijing is very fond.
Anyone can lead, and everyone can pitch in. Being a flat organization means that everyone is empowered to do his or her work most effectively."

With Lawrence Ripsher, a former startup owner who sold his company to Microsoft in 2008 and now general manager of the Loop team, the team produced its first 'culturally-disruptive app, Next Lock Screen. Since Next Lock's debut last year, the Loop team has expanded its field of vision and built an online community of more than 50,000 people to help sort out real world problems to tackle.
The Android launcher, Arrow, the Loop team and Team Six represent more than just a new order or communication and production within Microsoft; they represent the continued cultural change occurring. Microsoft's, arguably siloed and competitively driven survival-mode business models are making way for hyper focused and company supported transformative efforts.
Share This Post: