In recent months, many Xbox fans have been asking the company to sell the same Xbox Series X fridges it sent to various influencers to promote the console. Well, this is finally going to happen after Twitter used chose the Xbox brand as the first-ever #BestOfTweets Brand Bracket champion.
For those unfamiliar with the competition, Twitter's #BestOfTweets Brand Bracket gives Twitter users the chance to crown the best brand on Twitter. The competition included many popular food companies such as Doritos, Oreo, or Pizza Hut, as well as entertainment brands including MTV, Bravo TV, Spotify, and Xbox.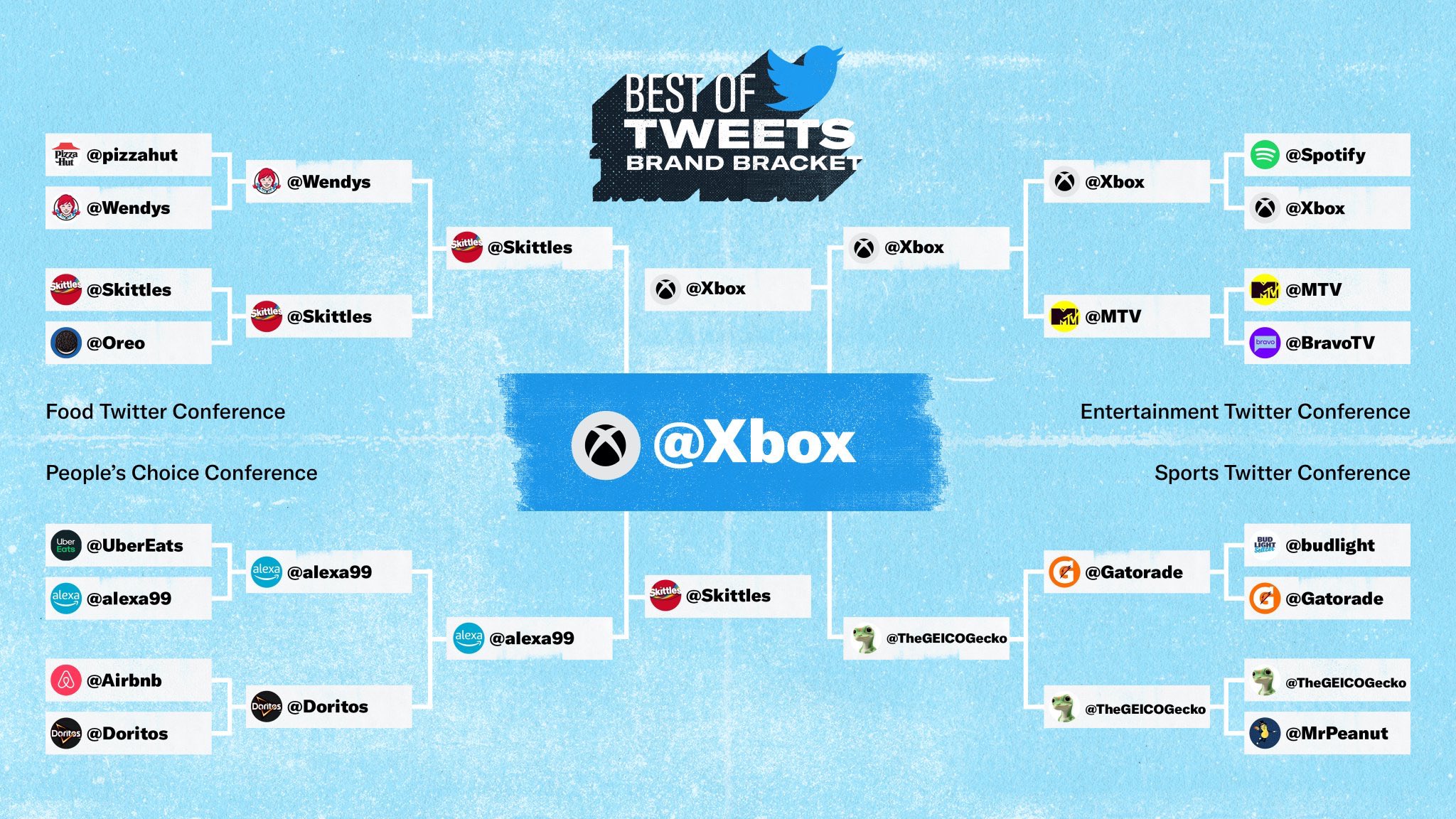 In the final Brand Bracket, the Xbox brand beat Skittles by a very thin margin, with 50.5% of a total of 341,731 votes. Before the final result, Xbox Marketing Aaron Greenberg had promised that Microsoft would put into production this year real Xbox Series X Mini Fridges if it won the final brand bracket, and this certainly helped to swing the votes.
We first saw these Xbox Series X Mini fridges in a promotional campaign for ZOA, a new brand of energy drinks created by Hollywood and WWE superstar Dwayne "The Rock" Johnson. In an elegant move, Greenberg said that the first Xbox Series X Mini Fridge will be "filled with games & headed to our friends at Skittles of course."
Thanks to everyone who voted, this was down to the wire and thrilling to follow. Now that @Xbox won, we will move forward on our promise to make those Xbox Series X Mini Fridges. First one off the line will be filled with games & headed to our friends @Skittles of course! 💚🌈 https://t.co/xeeN8yLGV8

— Aaron Greenberg 🙅🏼‍♂️💚U (@aarongreenberg) April 2, 2021
With 15.9 million Twitter followers as of this writing, the Xbox brand actually has fewer fans than the PlayStation brand (21.6M). In recent months, though, the Xbox social media team has made an excellent use of Twitter to promote Xbox Series X|S consoles and Microsoft's Xbox Game Pass subscription service.
If you're not following the Xbox Game Pass Twitter account yet, you really should. The team behind the account doesn't take itself too seriously, and the perfect mix of smart teases, funny gaming references, and apologetic messages towards gamers with ever-increasing backlogs.
https://twitter.com/XboxGamePass/status/1354821553528082438
One of the best tweets the Xbox team published this year was probably the one posted to react to the leaks about the Xbox Series S, which made excellent use of the popular "Awkward Look Monkey" meme. Microsoft was reportedly planning to officially announce its second-next-gen console just a couple of days later, but the leaks forced the Xbox team to change its plans at the last minute.
Anyway, this tweet was a pretty great way make to make fun of a not-so-fun situation for all the teams that have been working very hard on the Xbox Series S official reveal.
— Xbox (@Xbox) September 8, 2020
We're looking forward to seeing the Xbox team share more price and availability details for these Xbox Series X Mini fridges. They may definitely become a great companion accessory for Xbox Series X owners, and a cool collector item to remember this console generation in many years. Let us know in the comments if you're planning to treat yourself with an Xbox Series X Mini Fridge later this year.