Microsoft yesterday highlighted some new features heading to Microsoft Teams for Office 365 for Education customers. The features are built on the feedback of educators, and are designed to make it easier to collaborate with OneNote in Teams, and more.
The first of the new features are some new assignments capabilities. Now, when teachers create new assignments, their content will automatically be saved. Teachers can also expect the new ability to export grades from Teams as .CSV files, and importing their school information system to maintain a single place for student grades.
Here is a look at the other features which were announced yesterday.
Starting today, teachers and staff will be able to access Class Notebook and Staff Notebook Settings from right within Teams. This update further simplifies school workflows by allowing teachers and staff-leaders to manage notebook settings such as Teacher-Only section groups, adding new sections, and locking the Collaboration Space, all without ever having to leave Teams.
Additionally, all Teams users will now be able to enjoy Class and Staff Notebook in full screen view in Teams and navigate the full notebook to access other sections, spaces, and pages. This also allow the Class Notebook Toolbar to be used from within Teams.
Lastly, Class and Staff Notebook now support Edit in Browser, so teachers and staff can quickly navigate to a fully immersive OneNote experience.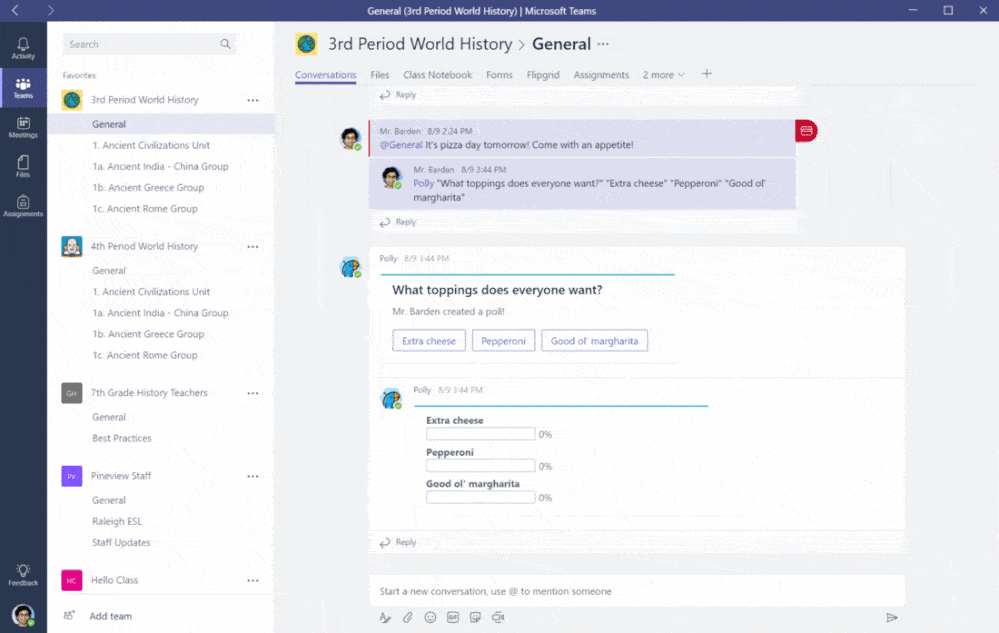 There are also some new IT Administrator Controls. IT admins can now enable or disable private chat at the license level, creating a safer environment for Students to interact. In line with this, IT admins can also craft up their own unique block list of third party applications, allowing for better control of which apps students and other users can interact with while in Microsoft Teams.
Microsoft has teased that some new features are coming soon, including the ability for IT admins to enable or disable assignments, and deeper Class Notebook integration with Teams. IT admins can learn more about these features by checking out Microsoft's guide, and teachers can start using Teams in their classrooms by clicking here!
Share This Post: