There has been little debate that Microsoft's new communication platform Teams has its work cut out for itself as it looks to gain feature parity with its biggest industry rival, Slack.
While the feature development for Teams has been, for some, arguably slow, Microsoft would like to highlight some new and some existing features for Microsoft Education participants going into another Back-to-School season.
Here are some of the top features users will have at their disposal this school season.
Rubric Grading
Yay! Being a few years removed from schooling, I had no idea what that was or how it would impact educators. Fortunately, Microsoft included a video and description on their Education blog.
Rubric grading is now built directly into Teams and allows educators to offer more transparent (detailed, not visually) feedback by establishing skills-based grading criteria for assignments.
2. Mobile Assignments experience
Mobile is finally becoming more than marketing jargon as students and educators make use of a plethora of devices to engage with one another on. Using Teams, users can access all of their assignments upon launch of the app on iOS or Android devices, from anywhere. More importantly, students can work on their assignments and turn them in, all from the same mobile device, and teachers can create their assignments on the go as well.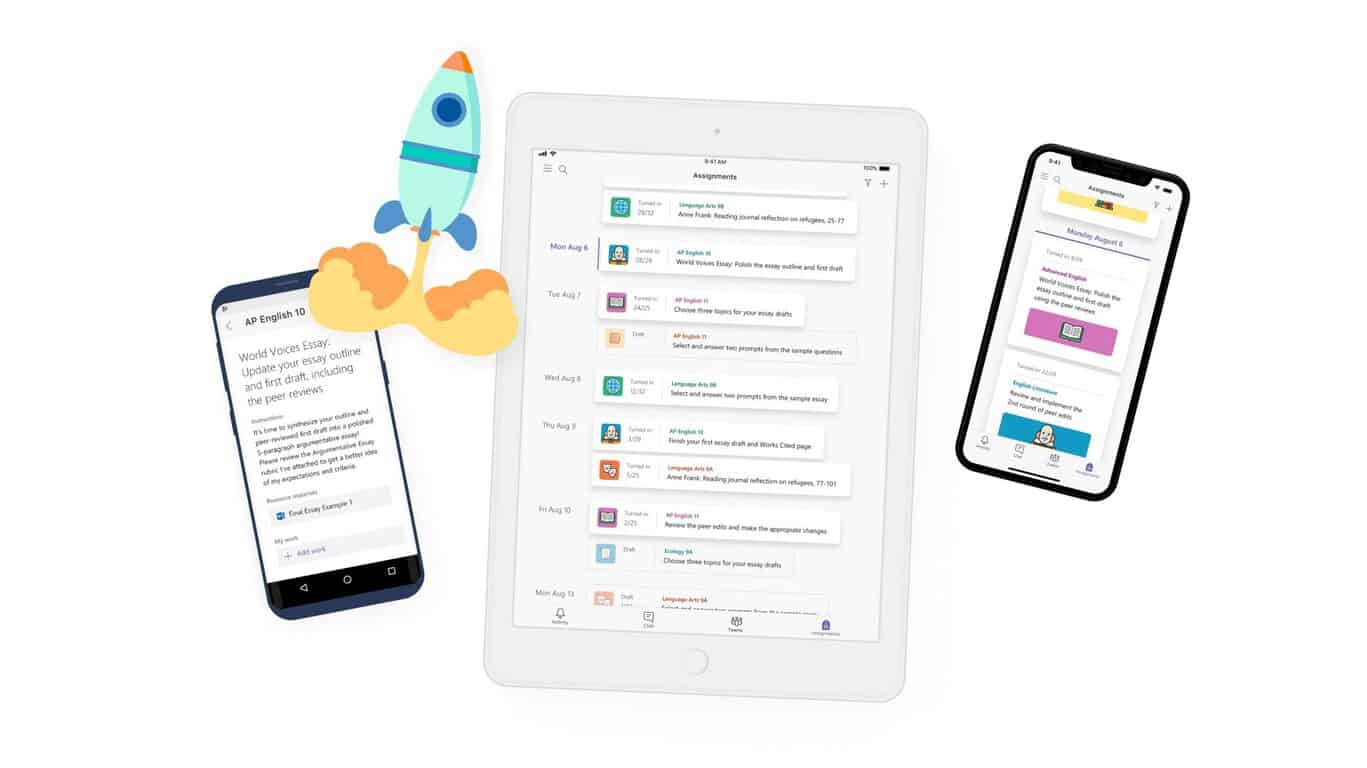 3. Archiving Teams
Teams is now implementing some cleaning tools to help keep records handy but out of the way.
"Instead of deleting the team altogether, you can now archive the team (essentially placing it in a frozen read-only state). This way, you can go back and reference what you covered last year any time you want. "
4. Reuse of Assignments
Why mess with perfection, right?
Now educators can look forward to pulling up previous assignments and learning activities using leveraging the Archived feature in Class Teams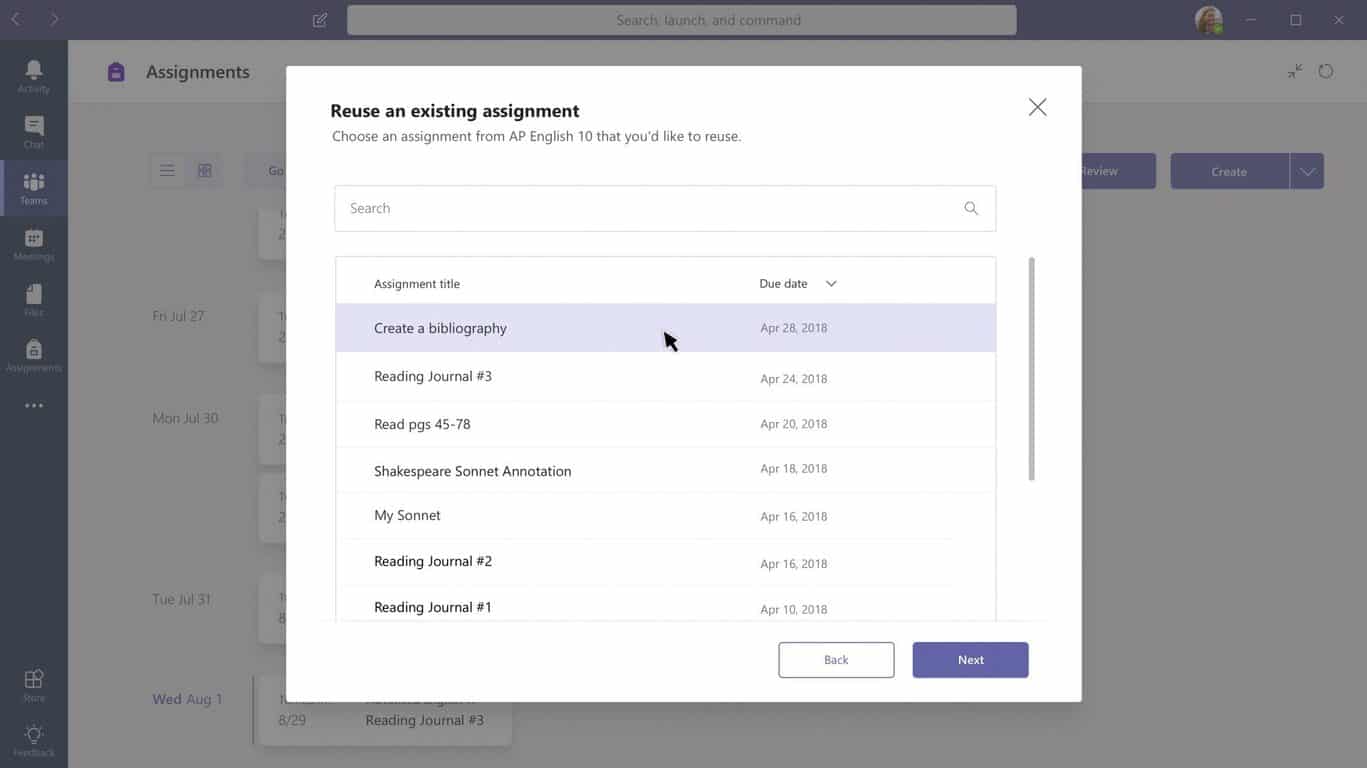 .
5. Flipgrid App (expansion)
Teams now supports a new Flipgrid App that will allow educators and students to make use of more visually appealing search and tag options. Support for emoji grids are also built into Class Teams, however, the Flipgrid app needs to be added first. Fortunately, Microsoft's partnership with Flipgrid has resulted in a free service for educators and students.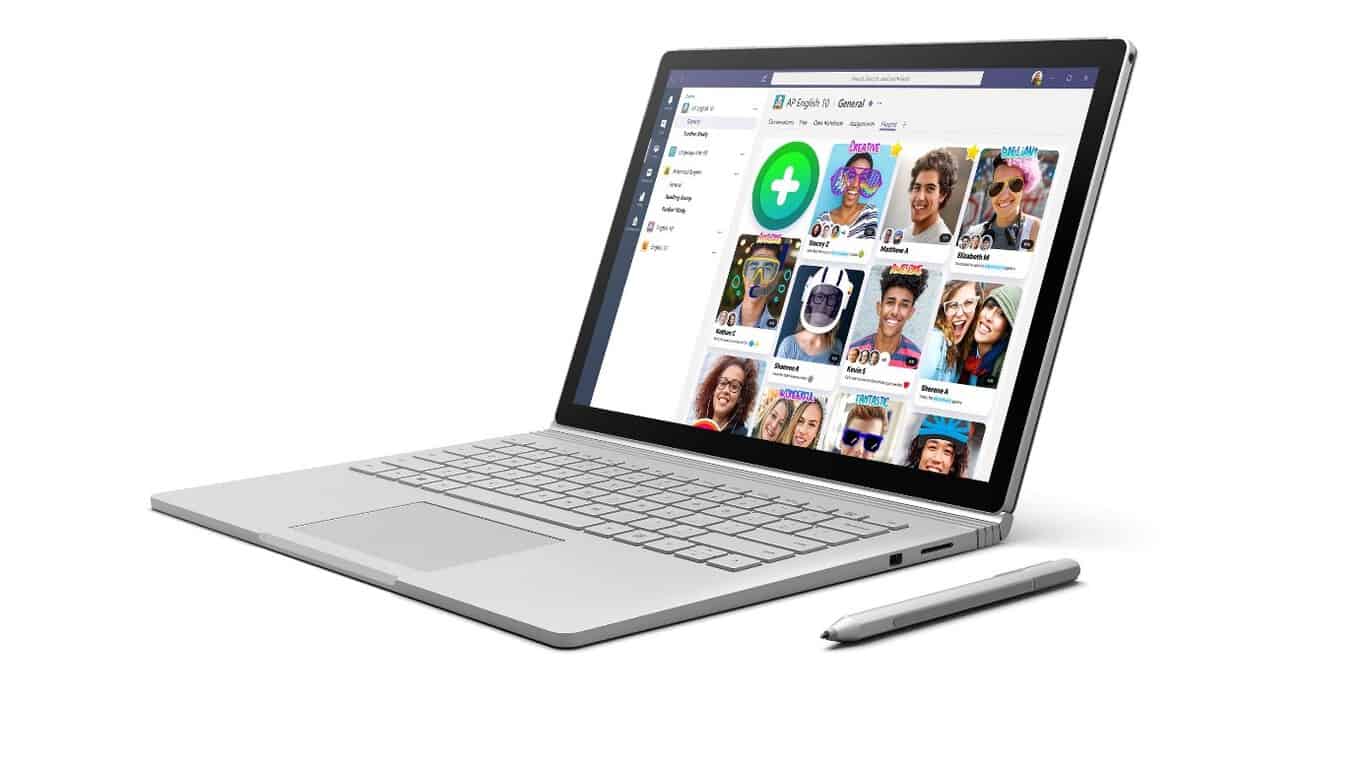 6. Class and Staff Notebook Tab
OneNote and Staff Notebooks are becoming first class citizens on the Teams platform as they each get their own tabbed interface. "We've improved the Class Notebook toolbar and added a new Staff Notebook toolbar, specifically for staff teams. In addition, page distribution is now fully supported in the Teams desktop app!"
7. Cloud Recording
Perhaps, unseating Skype in education, Teams now offers educators a chance to record video meetings with easy one-click built in features that also offer automatic transcription, timecoding and captions.
8. Dark Mode
The highly coveted Dark Mode is made its way to Teams a little while back, but the teams continues to highlight the intuitiveness of the offer for students or educators a brief relief from the strain of a bright white internet.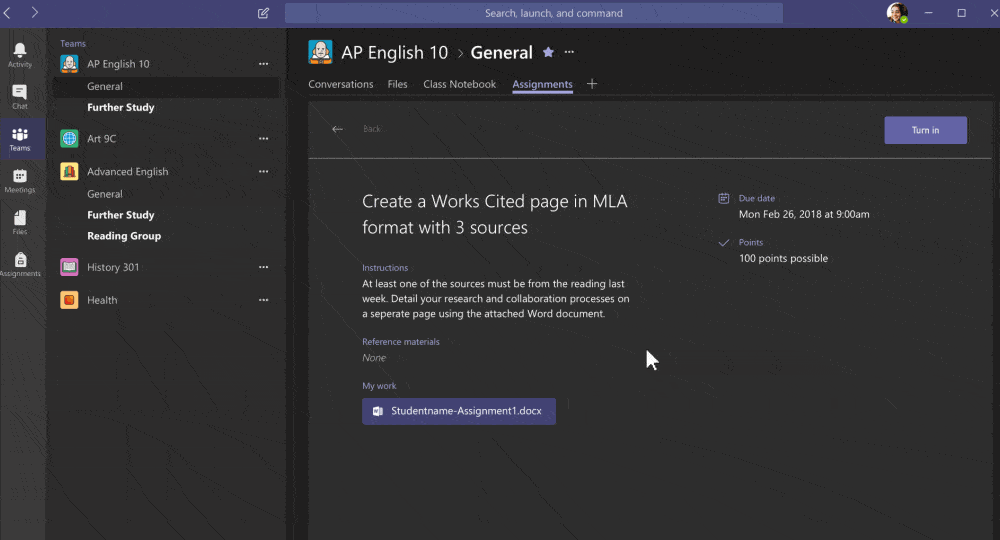 9. Immersive Reader
Microsoft's Immersive Reader technology isn't quiet ready for prime time, but the company wanted to highlight it's impending release, which will help students whom struggle with reading grade-level text.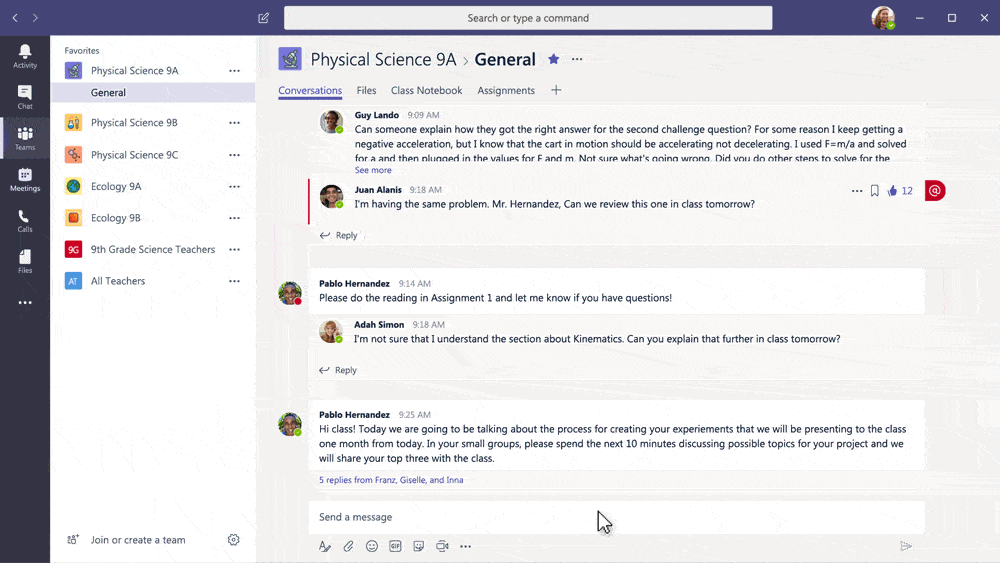 10. Forms in Assignment
Who doesn't like a good form assignment?
Microsoft Forms is joining Teams enabling educators to distribute assessments, auto-grading, feedback and more.
Some of what Microsoft announced earlier this week has been available for a few months, however, some of the new stuff is definitely worth a look and free download of Microsofft Teams
Share This Post: