Whether you can call a Surface Go a viable competitor to the new iPad Air or not, it still packs a bit of punch in a small and affordable form factor. Previously coming in four different variants, Microsoft appears to have removed the midrange option that comes with 4 GB of RAM and 128 GB storage from its Store (via Neowin).
As of now, that only leaves three models available for purchase—the 4GB RAM with 64 GB eMMC storage for $399, the 8 GB RAM with 128 GB SSD for $549, and the LTE model which matches the internals of the higher end model for $679. All three models share the same Intel Pentium Gold processor, 1800 × 1200 display, and the same Windows 10 Home with S Mode enabled.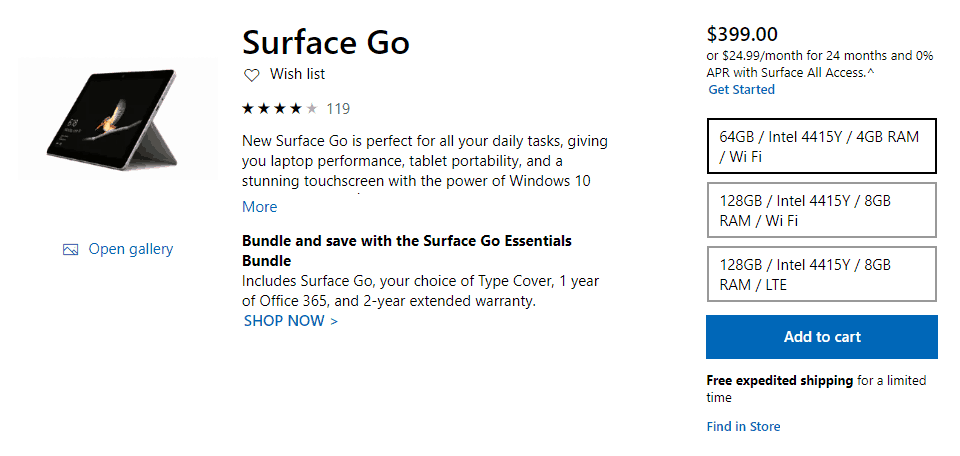 That said, it's still possible to get the 4 GB / 128 GB model at Costco, which comes with a Type Cover for a bundled price of $549. However, no once can say for sure how long this model will continue to remain on the shelves, so if you're thinking of getting one, the decision could very well be now or never.
If you're cool with that's available on the Microsoft Store, the company is also offering free expedited shipping on its devices for a limited time, as well.
Share This Post: