Microsoft's Surface devices are becoming increasingly popular in the business world, and the company is now looking to make it easier for IT admins to resolve any issues affecting the various models. To that end, the Redmond giant has just released the Surface Diagnostic Toolkit for Business (SDT), which is compatible with Surface Pro 3 and newer devices.
"The solution consists of a distributable desktop application and command-line app console that ship together in Surface Tools for IT," explained Microsoft's John Kaiser. "IT admins can run SDT in standard helpdesk scenarios, guiding users through interactive diagnostic hardware tests, software repairs and firmware updates, which -- in many cases – can restore Surface devices to full health."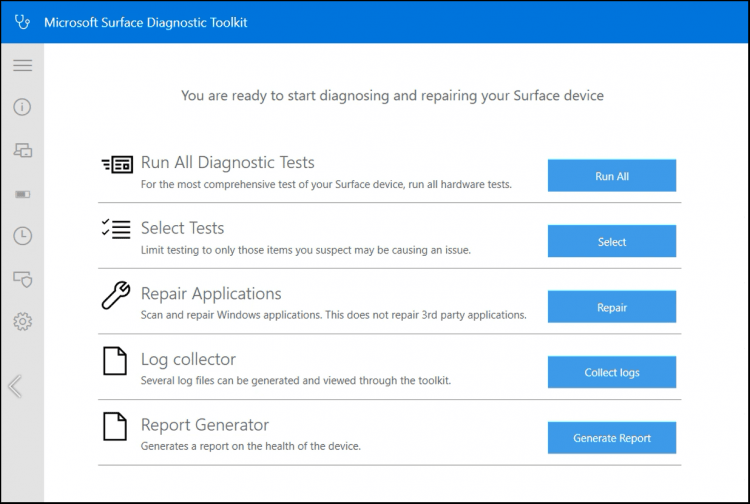 After running comprehensive tests, the app can generate reports with recommended troubleshooting steps. IT admins can also use the Surface diagnostics app console to run SDT remotely from the command prompt, all without any user interaction. Overall, the app seems to be a useful tool for bringing Surface devices back to normal, and you can learn more about how to get started with the Surface Diagnostic Toolkit for Business on this page.
Share This Post: